MOA Conference 2020 - "Digging Deep"
Join us from Thursday, January 23 - Saturday, January 25, 2020 for the 12th annual MOA Conference. The conference will take place at Stoney Creek Hotel & Conference Center, located at 18011 Bass Pro Drive, Independence, Missouri 64055.
Areas of Interest
1) Organic and Non-GMO Grain and Vegetable Production
2) Sustainable Livestock Production
3) Health and Wellness Living
Learn about organic, sustainable, and alternative agricultural crops and systems. This event is for farmers, gardeners, retailers, distributors, consumers, and more.
Accommodations
A special rate of $104.00 (+tax) per night for a standard room is available for MOA Conference Vendors and Attendees at:
Stoney Creek Hotel & Conference Center
18011 Bass Pro Drive, Independence, MO 64055
Phone# - 1-816-908-9600
www.stoneycreekhotels.com
Rooms at this rate are limited, so please make your reservation early! Call 1-800-659-2220 and reference MO Organic Association.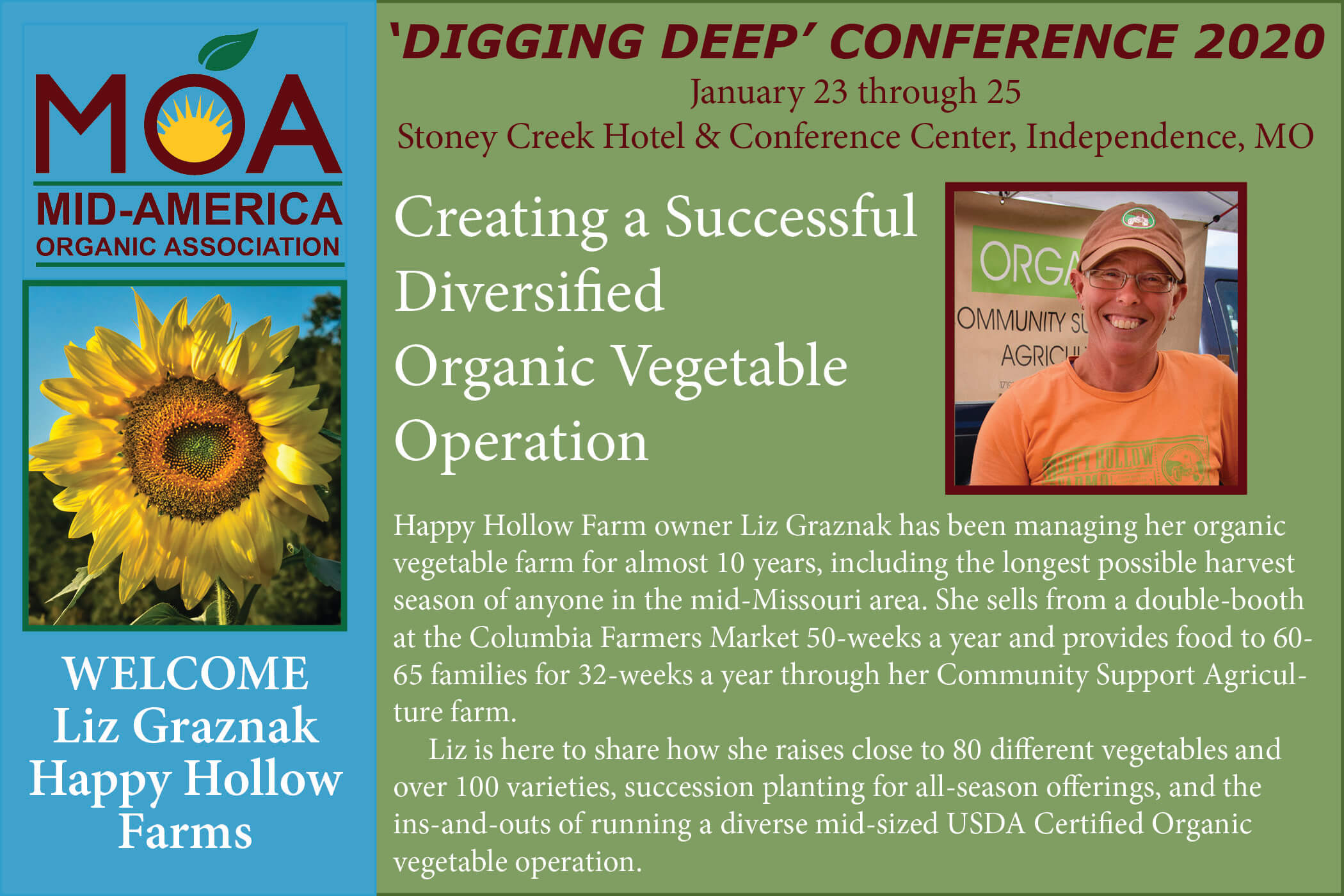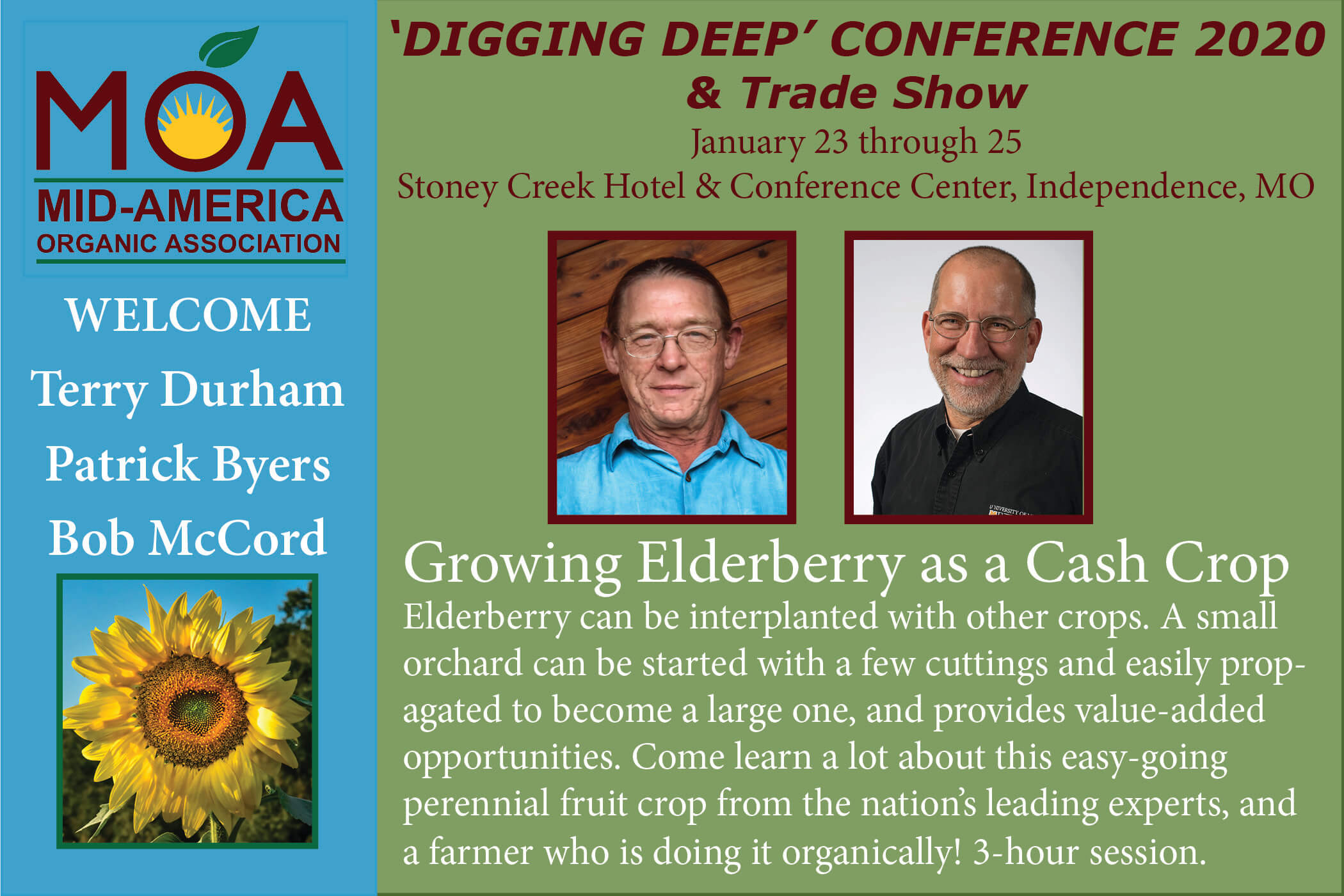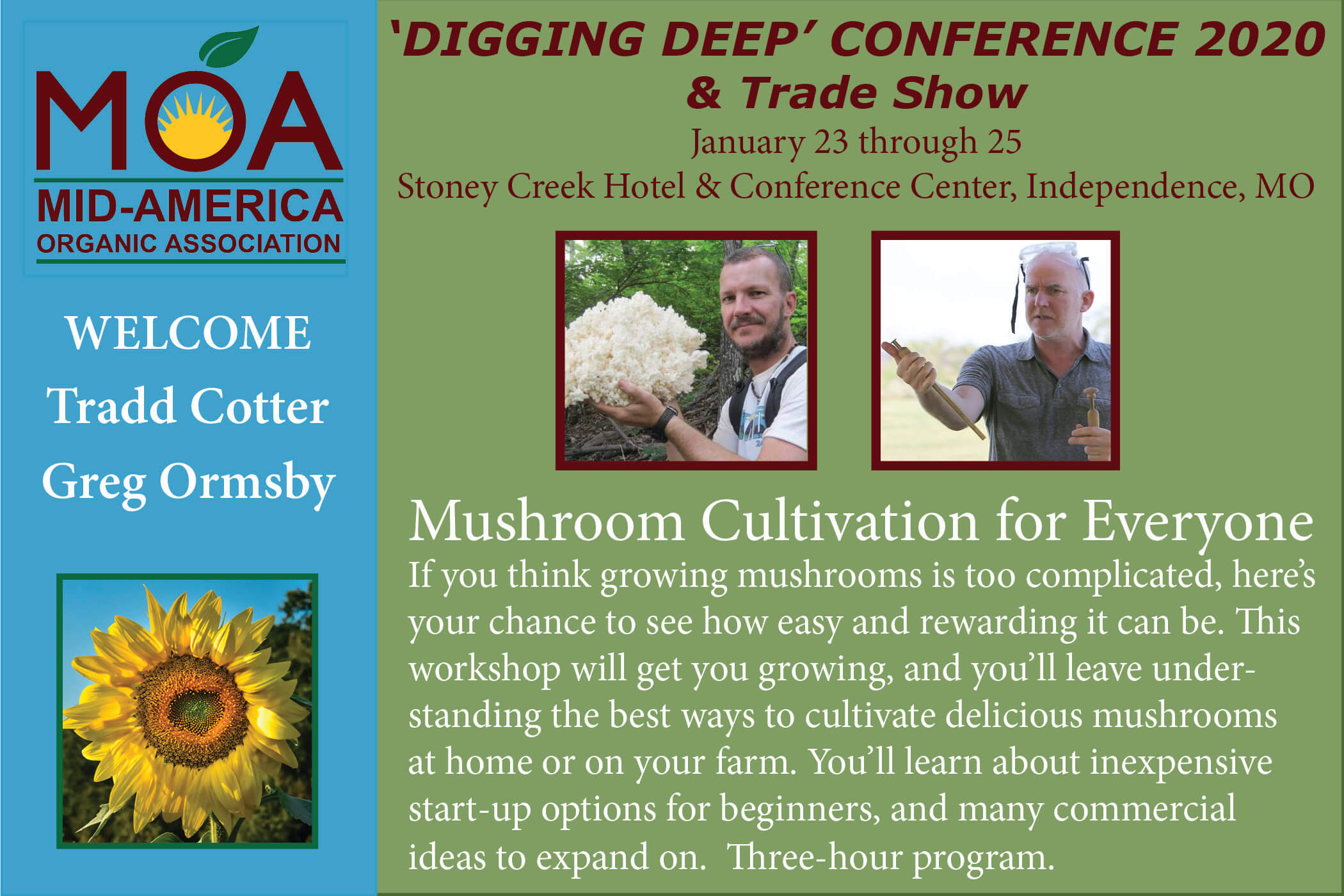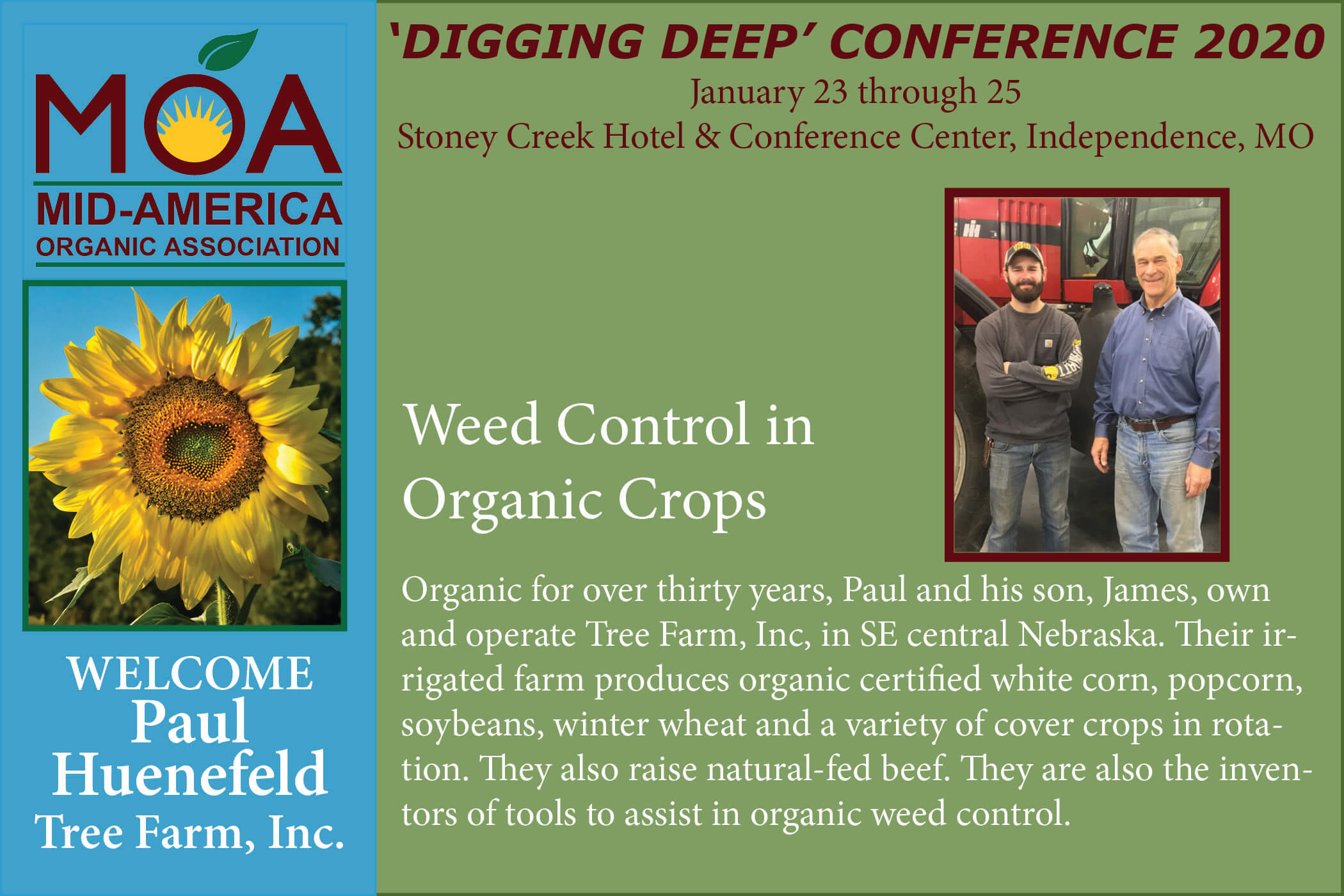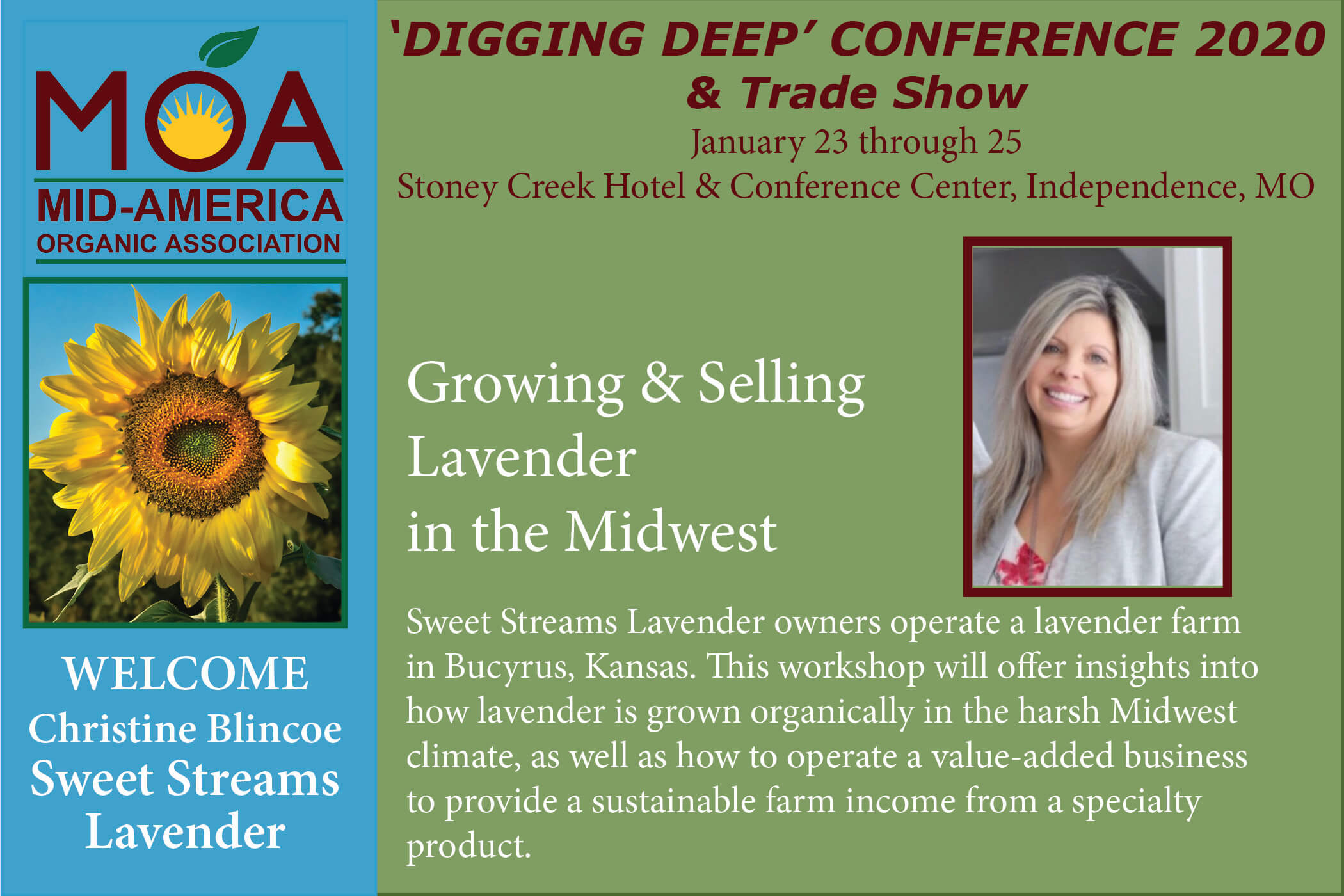 2020 Conference Agenda 
Conference Hours
Registration opens at 7:30 a.m. each day. Exhibit Hall open from 8 am to 5 pm. 
Complimentary Membership Appreciation Buffet in the Exhibit Hall on Friday from Noon to 1:30 pm. 
There will be an Annual MOA Membership Meeting Friday evening starting at 5:15 p.m. in the Wood Room
Agenda is available below or as a printable PDF (Times subject to Change): Full 2020 MOA Conference Agenda
Click the '+' Icon to View Agenda for that Day
2020 Agenda
Stoney Creek Hotel & Conference Center
18011 Bass Pro Drive Independence, MO 64055
Quick Facts
11th Annual MOA Conference
Best organic networking event in the Midwest
What People Are Saying
This conference never fails to get me excited about a new season!

Great mentors, teachers, and sources of inspiration to connect with prior to season's start.

Interaction with like minded people.

Love the farmers, exhibitors, volunteers & networking.

We made contact with several interested wholesalers.

Farming conferences always get me motivated for the year and MOA delivered. I hope they ask me back.

Thanks for an amazing convention! Learned so much, loved it all! Amazing vendors, presenters, food et al!.

We have been attending the conference for at least 5 years and it keeps getting better and better. I am happy to be involved with this organization. The networking, knowledge and renewed passion that I walk away with each year has been so valuable.