MOA Conference 2019 - "Cultivating Resilience"
Join us from Thursday, January 24 - Saturday, January 26, 2019 for the 11th annual MOA Conference. The conference will take place at Stoney Creek Hotel & Conference Center, located at 18011 Bass Pro Drive, Independence, Missouri 64055.
Areas of Interest
1) Organic and Non-GMO Grain and Vegetable Production
2) Sustainable Livestock Production
3) Health and Wellness Living
Learn about organic, sustainable, and alternative agricultural crops and systems. This event is for farmers, gardeners, retailers, distributors, consumers, and more.
Accommodations
A special rate of $104.00 (+tax) per night for a standard room is available for MOA Conference Vendors and Attendees at:
Stoney Creek Hotel & Conference Center
18011 Bass Pro Drive, Independence, MO 64055
Phone# - 1-816-908-9600
www.stoneycreekhotels.com
Rooms at this rate are limited, so please make your reservation early and mention "Mid-America Organic Association Conference" to receive the discounted price.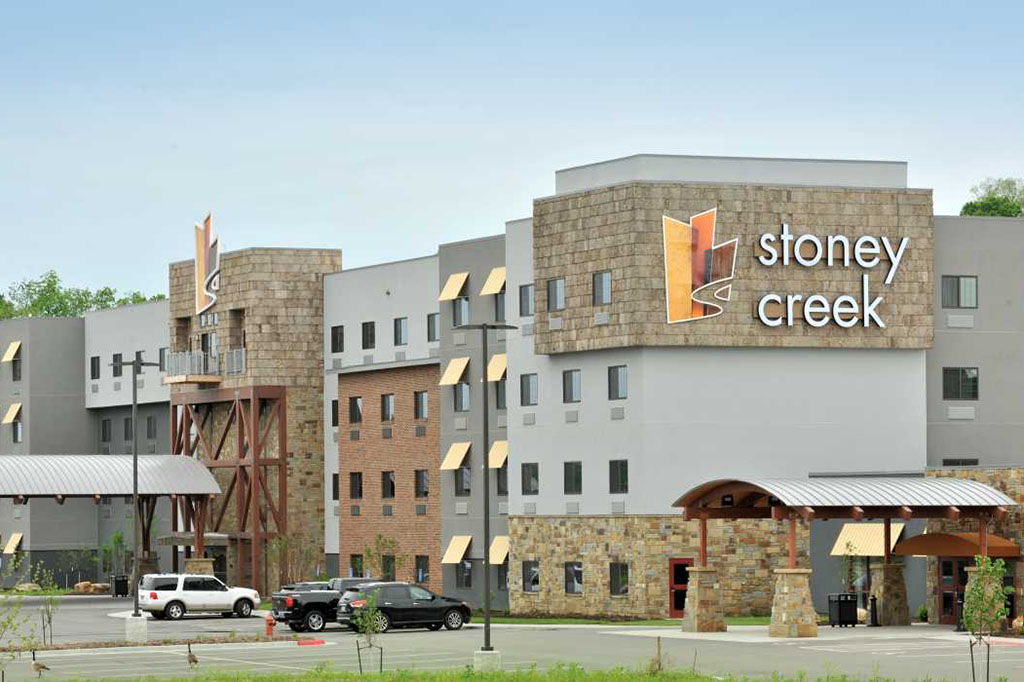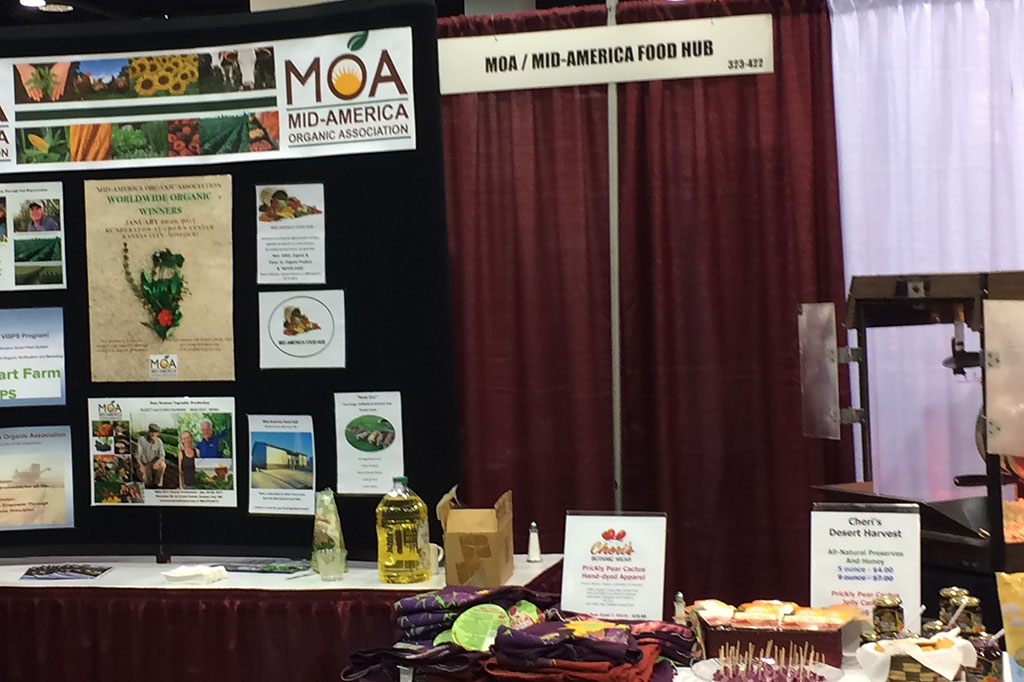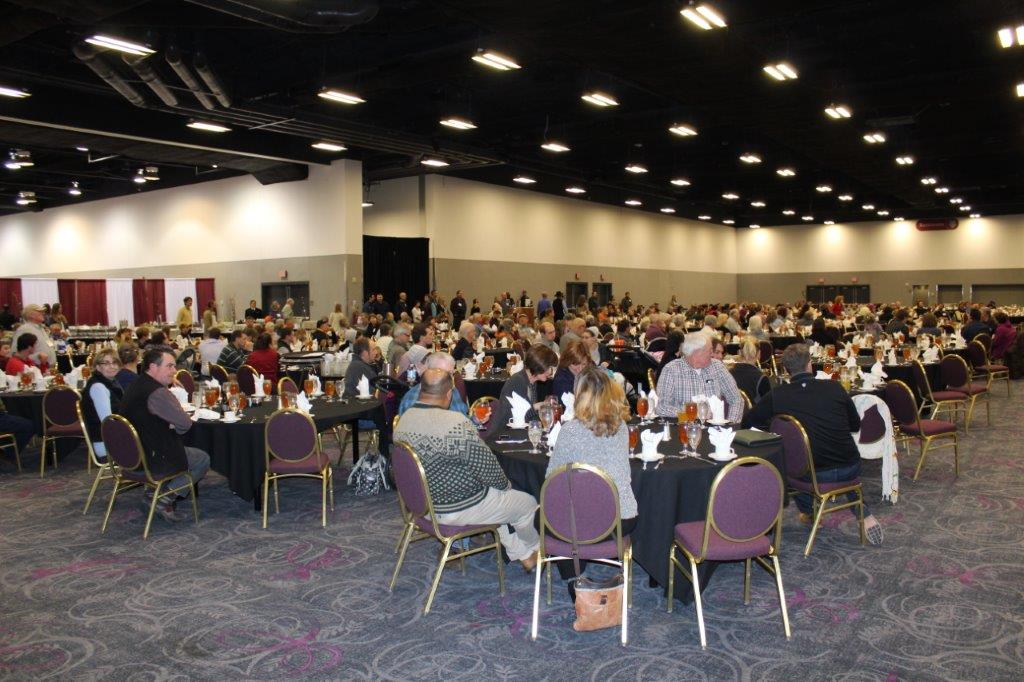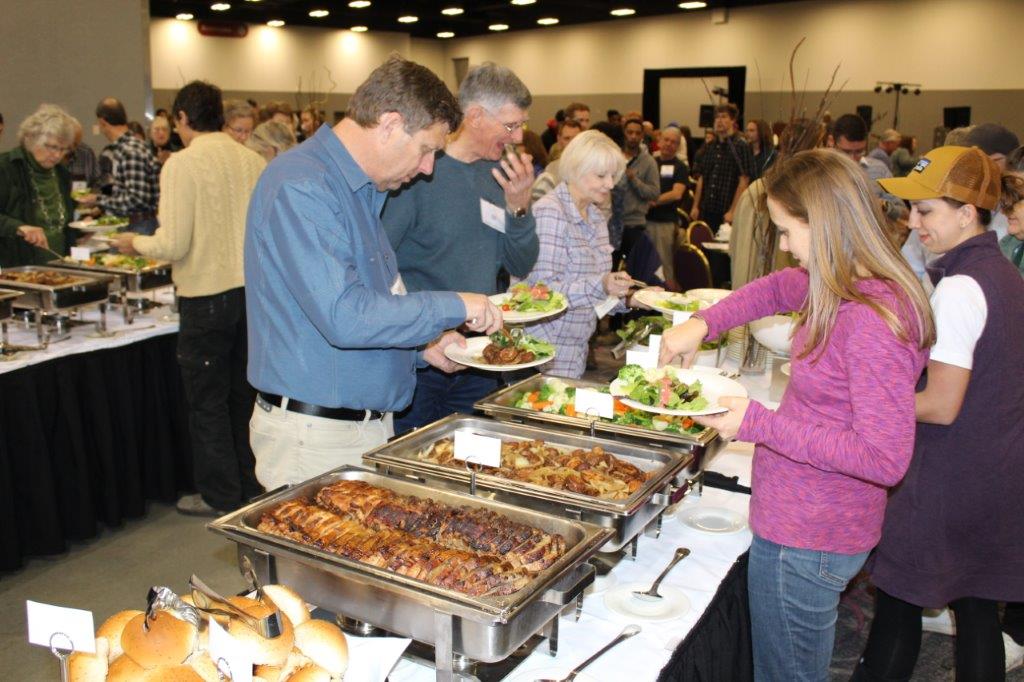 2018 Conference Agenda (Previous Year)
Conference Hours
Registration opens at 7:30 a.m. each day
Classes run from 8:00 a.m. to 5:00 p.m. each day
Social time follows classes each day
There will be a networking event Wednesday evening from 4:30 p.m. to 6:00 p.m. in the Exhibit Hall
On-site dinner with keynote addresses will take place Thursday evening beginning at 6:00 p.m.
Click the '+' Icon to View Agenda for that Day
Wednesday, January 31st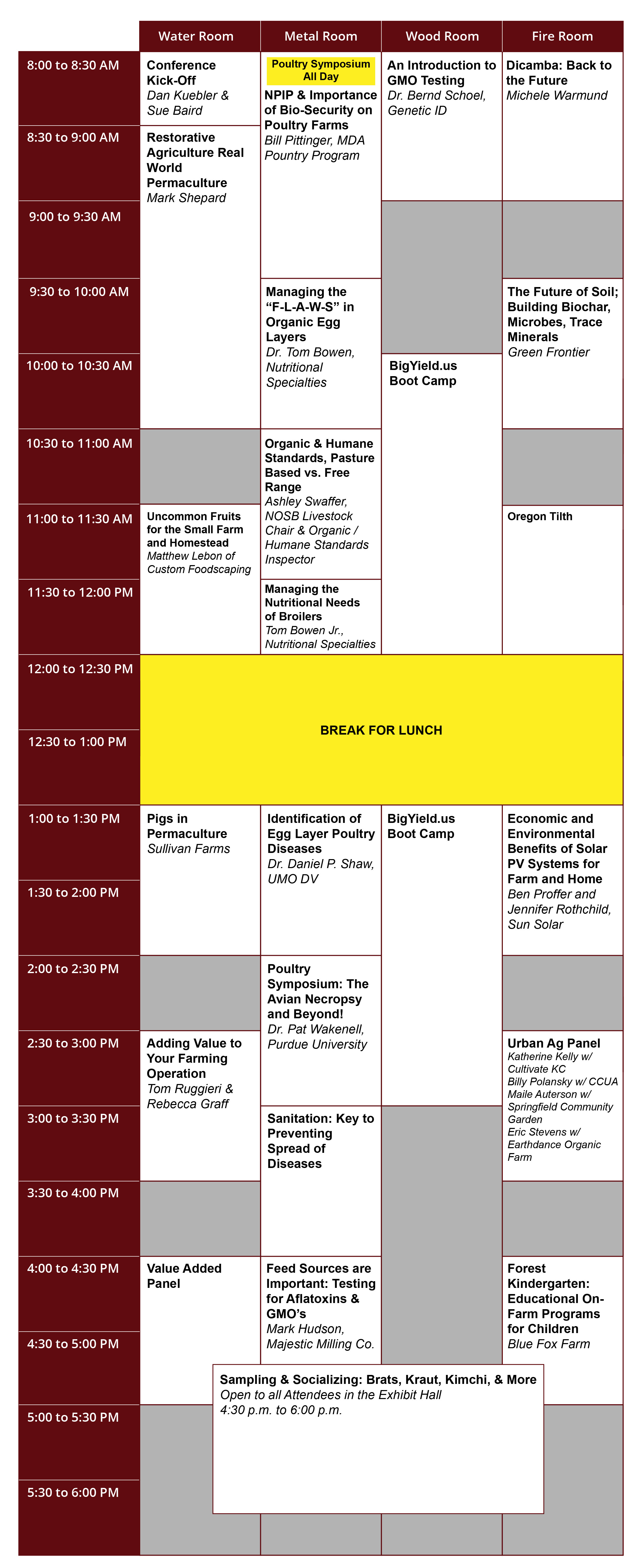 Thursday, February 1st
Friday, February 2nd
Last Year's Conference Speakers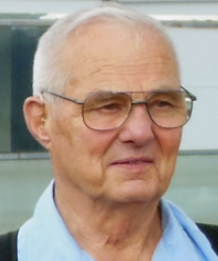 Keynote Speaker - Dr. Don Huber
Presentation Title: Healthy Soils, Healthy Bodies: Healthy Soil Microbes and Balanced Soil Chemistry
Don Huber, PhD, is Professor Emeritus of Plant Pathology at Purdue University, West Lafayette, Indiana. His agricultural research the past 50 years has focused on the epidemiology and control of soil-borne plant pathogens with emphasis on microbial ecology, cultural and biological controls, and physiology of host-parasite relationships. His research also includes nitrogen metabolism, micronutrient physiology, inhibition of nitrification, and nutrient-disease interactions.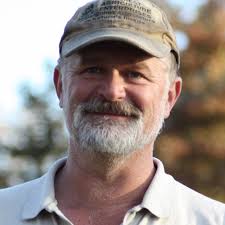 Mark Shepard
Mark Shepard is the CEO of Forest Agriculture Enterprises LLC and founder of Restoration Agriculture Development Inc., but is most widely known as the author of the award-winning book,Restoration Agriculture: Real -World Permaculture for Farmers. His inspiration largely came from New Forest Farm, the 106-acre perennial agricultural savanna considered by many to be one of the most ambitious sustainable agriculture projects in the United States.
New Forest Farm is a planned conversion of a typical row-crops grain farm into a commercial-scale, perennial agricultural ecosystem using oak savanna, successional brushland and eastern woodlands as the ecological models. Trees, shrubs, vines, canes, perennial plants and fungi are planted in association with one another to produce food (for humans and animals), fuel, medicines, and beauty. Hazelnuts, chestnuts, walnuts and various fruits are the primary woody crops. The farm is entirely solar and wind powered.
Trained in both mechanical engineering and ecology, Mark has developed and patented equipment and processes for the cultivation, harvesting and processing of forest derived agricultural products for human foods and bio fuels production. Mark was certified as a Permaculture designer in 1993 and received his Diploma of Permaculture Design from Bill Mollison, the founder of the international Permaculture movement.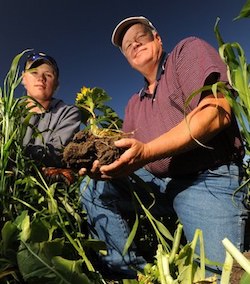 Gabe Brown
Gabe Brown is one of the pioneers of the current soil health movement that focuses on regenerating our resources. Gabe, along with his wife, Shelly, and son, Paul, own and operate a diversified 5,000-acre farm and ranch near Bismarck, N.D. Their operation focuses on farming and ranching in nature's image. The Browns holistically integrate their grazing and no-till cropping system, which includes a wide variety of cash crops along with multi-species cover crops and all-natural, grass-fed beef, poultry and sheep. This diversity and integration has regenerated the natural resources on the ranch without the use of synthetic fertilizers, pesticides or fungicides.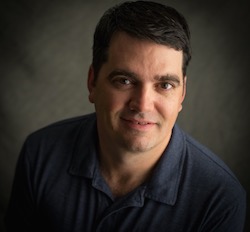 Travis Perret
Presentation Title: Pain-Free Farming: Move Better, Feel Better, Farm Better
Travis Perret is owner of Exercise Therapy of Kanas City. For 20 years he has helped people who have chronic pain through corrective exercise. Travis is one of the leading experts in the country on the science of corrective exercise and how it affects and improves chronic pain issues.
Travis graduated from the University of Kansas and received his degree in Exercise Science. He was a decathlete on the University of Kansas track and field team. After graduating, he moved to San Diego, California to study the use of exercise and posture in helping those who have chronic pain. In 2004 he moved back to the Midwest and opened Exercise Therapy of Kansas City.
Travis speaks to many corporations and organizations throughout the United States on how they can improve the lives of their associates, decrease their workman's comp cost and increase productivity through corrective exercise and better posture.
He is the author of "Pain Free Life: Get Back to a Younger More Active You!" He is passionate about motivating people on how they can decrease their chronic pain so they can live their life to the fullest, without pain pills, doctors and surgeries.
He currently lives in Overland Park, KS with his wife and two daughters.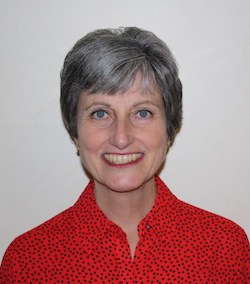 Michele Warmund
Presentation Title: Dicamba: Back to the Future
Dr. Warmund has a research and extension appointment at the University of Missouri where she has statewide Extension responsibilities for fruit and nut crops. In the past five years, Dr. Warmund has been working on enhancing winter survival of fruit crops, developing strategies for disease management in elderberry plantings, evaluating rootstocks for improved cropping of peach and apple trees, and establishing nitrogen recommendations for chestnut producers. She also collaborates with University of Missouri Extension weed scientists on a project to determine the impact of herbicide drift on horticultural crops. Dr. Warmund is also currently serves as President of the American Pomological Society.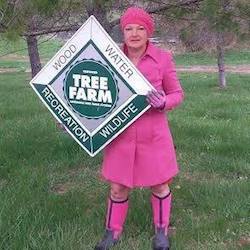 Penelope Beache
Presentation Title: Wellness Tourism: Creating a Sense of Place for your Business Model
Penelope Beache is a SARE Grant recipient for a Wellness Tourism feasibility study and founder of the Vintage Homesteader Farm a.k.a. as an organic place that will awaken your senses; dulled by today's fast-paced lifestyle. Here you can taste lavender scones and rose petal jam, mindfully eat a vibrant edible flower power salad or make dandelion pesto in the Teaching Kitchen. You can nurture your nature on a healing herbal labyrinth walk, engage in birdsong meditation, relax with aromatherapy yoga, and take tea with your freshly harvest herbs in the Zen Tea Room overlooking the lush forest of native edibles and wildlife habitat.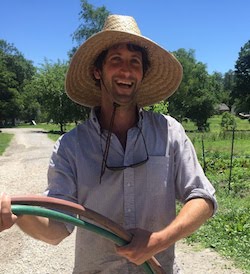 Matt Lebon
Presentation Title: Uncommon Fruits for the Small Farm and Homestead
St. Louis native Matt Lebon owns and operates Custom Foodscaping. Drawing on over ten years of farming and gardening experience, Matt has become an expert in edible landscaping, organic agriculture, orcharding, and permaculture design. In his role as Farm Manager at EarthDance Organic Farm School, Matt educated hundreds of students in the practices of regenerative food production. Now, with Custom Foodscaping, Matt brings his passion for delivering the joy of "home-grown" food into our most frequented institutions. Custom Foodscaping is dedicated to transforming the everyday places we work, learn and play into beautiful food-producing landscapes.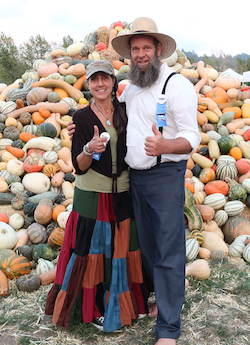 Off Grid with Doug and Stacy
Presentation Title: The Healthiest Produce to Grow and Sell
Doug and Stacy are city slickers turned pioneer/style homesteaders, growing their own food from heirloom seeds. They have a passion for sharing their knowledge of health and healing using organic foods. You can follow their adventure on YouTube at OFF GRID with DOUG and STACY where they have over 129k subscribers and over 1 million views a month.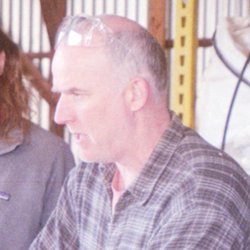 Gregory Ormsby Mori
Since studying sustainable agriculture and working at a small farm institute in the 1980s, Gregory has pursued a life-long interest in agriculture and environmental concerns. Beginning in the early 1990s, he worked on environmental health and food security issues managing programs for several international development agencies. Between 1993-2008, he worked internationally supporting environmental health, food security and post conflict reintegration programs around the globe. In 2010, he launched Forestopia, a social enterprise working with growers' cooperatives in Mexico and Central America to promote agroforestry practices and market agroforestry products. He raises sheep, grows shiitake and other mushrooms and harvests timber on small homestead. In the fall of 2014, he joined the Center for Agroforestry at the University of Missouri as Education and Outreach Coordinator.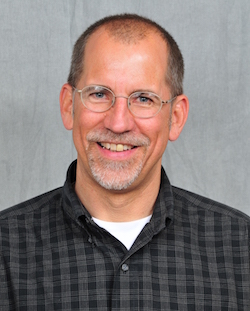 Patrick Byers
Presentation Title: Gourmet Garlic Production for Organic Farmers
Patrick Byers is Regional Horticulture Specialist with the Webster County office of University of Missouri Extension, serving 9 counties in southwest Missouri. His educational background includes degrees from the University of Nebraska, University of Missouri, and University of Arkansas, all in horticulture. Job experience includes 3 years at the University of Arkansas Fruit Substation, 18 years as Fruit Grower Advisor at the MSU State Fruit Experiment Station, and 9 years in his current position. Current job responsibilities include advisement to fruit and vegetable farmers, soil test evaluation, pest identification and management, and research into innovative ways to achieve profitability. A native of Nebraska, Patrick and his family reside on a farm near Fordland, Missouri, where they raise garlic and elderberries, and plan to install a high tunnel. Patrick has a passion for unusual fruits and vegetables.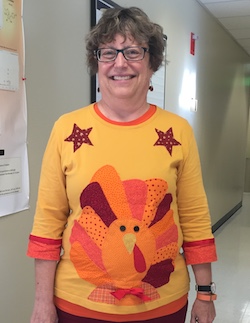 Dr. Patricia Wakenell
Presentation Title: The Avian Necropsy and Beyond!
PATRICIA WAKENELL, DVM, PhD is a professor of poultry medicine at Purdue University and Head of Avian Diagnostics at the Animal Disease Diagnostic Laboratory since 2008. Dr. Wakenell established the endowed Wakenell-Eilenfeldt Avian Diagnostic Residency program at Purdue in 2012 and is the Director, performs diagnostic service including farm visits, and teaches 4 poultry courses. Her unofficial titles are Poultry Princess and Duck Duchess. Pat carries her poultry work with her everywhere as numerous poultry purses and poultry themed clothes make her a legitimate poultry fashionista. Previously, Pat was a professor at the University of California-Davis since 1990. She served as the Chief of the Poultry Medical Service, taught 7 courses and conducted research in embryo vaccination, genetics, and pathology. Pat received her B.S, in horticulture, and DVM from Michigan State University. She practiced veterinary medicine (all species) in Massachusetts and Michigan and then returned to MSU for a residency in pathology (all species including human) in 1980. Pat received a Ph.D. in pathology from MSU and the USDA Avian Disease and Oncology Laboratory in 1985, writing a doctoral thesis on embryo vaccination (patented by USDA). She became board certified in veterinary clinical pathology and served as Director of Poultry Research and IACOC veterinarian at Sanofi Animal Health. Pat is a past president of both the Western Poultry Disease Conference and the American Association of Avian Pathologists.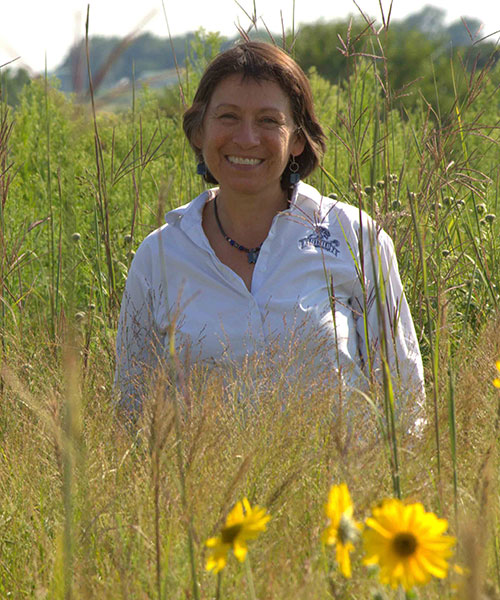 Nadia Navarrete-Tindall
Presentation Title: Native Plants as Specialty Crops
Nadia Navarrete-Tindall, PhD. Native plants educator and independent consultant for Native Plants and More based in Columbia, MO since 2017. She has more than 20 years' experience working with native plants in Missouri and in her native El Salvador. She worked 8 years for the University of Missouri and 9 years for Lincoln University conducting research and outreach and education projects. In El Salvador she worked for the government and continues collaborating with non-profit organizations.
As an independent consultant she offers training on various topics on native plants, from backyard gardens to urban and rural farms. She helps landowners to identify existing native plants in farms and natural areas. Her main goal is to increase the understanding of native plants and show that they have a place not only in landscaping, but in agriculture and to transfer that to minority populations to improve their way of life. In 2008 she received Missouri's highest conservation honor as she was inducted into the Conservation Hall of Fame as a Master Conservationist. She can be reached by email: NativePlantsandMore@gmail.com or Facebook page: Native Plants and More.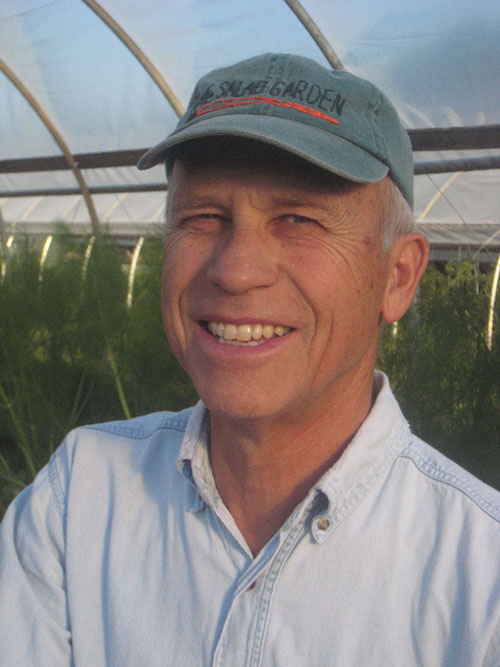 Dan Kuebler
Presentation Title: Fermentation Workshop
Dan Kuebler is better know as "Farmer Dan" of the value added sauerkraut and kimchi line called "Farmer Dan's Live Culture Kraut and Kimchi". His products are made in small batches and is a "probiotic raw food". He sells his ferments at the Columbia Farmers Market and a number of health food stores in the Mid-Missouri area. Farmer Dan has operated The Salad Garden farm for 27 years and for the past 5 years has been transitioning into the ferment world of healthy food production. He has taught numerous classes in vegetable fermentation and understand the world of microbes in the soil, the body and in the Art of Fermentation.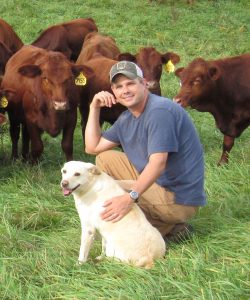 Jeff Cook
Presentation Title: Low Input Livestock Production
Jeff Cook is the owner and manager of Altai Meadows, a grass-based livestock production farm in central Missouri. Jeff graduated from Colorado State University in 1992 with a degree in wildlife biology and then embarked on a nearly 20-year natural resource management career, including a two-year detour as a parks and wildlife Peace Corps volunteer in Mongolia. After climbing the career ladder and ending up firmly ensconced behind a desk, Jeff quickly grew bored of the bureaucratic routine as a federal employee. So, inspired by his experience with livestock in Mongolia and armed with the knowledge gained through habitat assessments of livestock grazing programs in western national forests, Jeff gave it all up for a chance to hit it big in farming. Jeff's passion for quality resource and land management provides the foundation for his methods of livestock production and husbandry and is the driving force behind his back-to-basics approach to livestock management.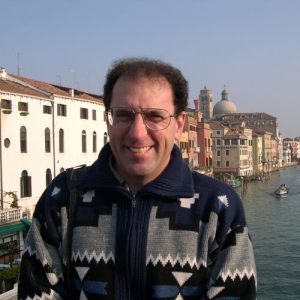 Dr. Raymond A. Cloyd
Presentation Title: Dealing with Pests in "Organic" Production Systems
Dr. Raymond A. Cloyd's research and extension program involves pest management in greenhouses, nurseries, landscapes, turfgrass, conservatories, interiorscapes, Christmas trees, and vegetables and fruits. Raymond is the extension specialist in horticultural entomology for the state of Kansas with a major clientele that includes homeowners, master gardeners, and professional and commercial operators. Raymond has published over 80 scientific refereed publications and over 900 trade journals on topics related to pest management/plant protection. In addition, he has authored or co-authored numerous books (Greenhouse Pest Management, Pests and Diseases of Herbaceous Perennials, IPM for Gardeners, Plant Protection: Managing Greenhouse Insect and Mite Pests, and Compendium of Rose Diseases and Pests), book chapters, manuals, PICT or picture-pocket guides, and extension-related publications. Raymond is a frequent speaker at state, national, and international conferences and seminars.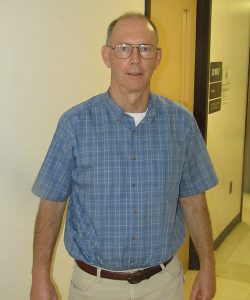 Daniel Shaw, DVM, PhD
Dan Shaw grew up in Oregon. He attended Oregon State University where he majored in poultry Science. He graduated from Kansas State University College of Veterinary Medicine and graduated in 1978. He worked in a mostly dairy practice in southeastern Minnesota for 3 after graduation before going back for post-graduate training. He got his PhD from the University of Missouri in 1987. He worked at the Veterinary Diagnostic Laboratory at the University of Minnesota from 1987-2000 where he handled most of the poultry cases. He was the director of the Animal Diagnostic Laboratory at Penn State University from 2000-2005. He joined the faculty at the University of Missouri in the College of Veterinary Medicine in 2005. He handles the poultry case load and works in rotation with the mammalian diagnosticians in the Veterinary Medical Diagnostic Laboratory. Dr. Shaw is married and has an adult daughter. He is an avid bird hunter and dog trainer in his spare time.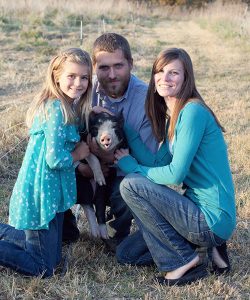 Sullivan Farms
Presentation Title: Pigs in Permaculture
Bill, Brittany and their daughter, Kaleigh own and operate Sullivan Farms in Fayette, MO. They raise pasture pork, grass fed goat meat, fruits, and a variety of vegetables.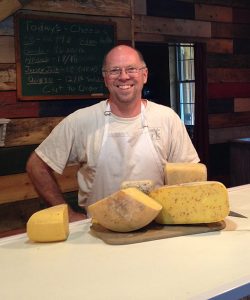 Tom Blatchford
Presentation Title: Grass-Based Dairy, B&B and Artisan Cheese: One Family's Story on its Startup
Tom Blatchford is the proud owner of M & T Farms where along with his family they run a small grass-based dairy, B & B, and produce Farmstead artisan cheese. After purchasing their historic farmstead near Owensville, they began a quest to bring the farm back to life after 20 years of being left idle.
Tom worked in the healthcare field as a nurse, owner operator and finally as a co-owner of a health care start up company. During the entire working career, he bred and raised purebred jersey cows which necessitated his need to become proficient in products made from fresh milk. After adding to his list of college credit to include his BSN, ASC, MBA and certificate in cheese making, he and his family decided to turn a lifetime dream into reality.
Come listen to his story and gather some incites that can be folded into your operation!
Joel Adams
Presentation Title: The Future of Soil by Green Frontier
Upon retirement in 2011 Joel and his wife Kathy decided to raise Aroniaberries. They soon became active in Kansas City Food Circle and Antioch Urban Growers. A family health crisis in 2015 convinced them future generations needed elders to step up to challenge the unsustainable status quo affecting health from soil to table. This led them to explore Carbon Smart - Nutrient Dense food grown in soil amended with compost containing biochar, soil microbes, and wide spectrum minerals. In the winter of 2016 they collaborated with Missouri Organics, TerraChar, and Azomite to produce compost designed to reduce green house gas emissions in compost production and sequester carbon in field applications. With access to 16,000 tons of compostable food waste annually, Green Frontier Soil is pioneering in making Carbon Smart - Nutrient Dense soil amendments for the Midwest bio-region. Regionally developed regenerative and sustainable soil systems will help provide food safety in the context of large scale extreme climate events primarily impacting coastal growers.
Kathy Adams
Presentation Title: Herbs for Everyday Use - Secrets for the Garden, Emergency Use, and the How-to's of Formulating with Herbs
Kathy is a Master Herbalist, she graduated with a Master of Herbology degree in 1981, Licensed Massage Therapist, Reflexologist, Bach Flower enthusiast, certified permaculturist, color therapist, creative raw food teacher, grandmother, and earth steward.
She has been working in the complimentary health field for over 30 years. She enjoys writing, teaching and sharing the good news with enthusiasm. She leads herb walks and teaches classes in herbology, reflexology, food prep., essential oils, etc. …communication, and community building from the heart.
Sam Wiseman
Presentation Title: Sheparding for the Small Flock
At Sunflower Savannah, we believe in the continuity of life. Everything serves a purpose and contributes to the well being of the farm. The sheep eat the grass that choke our fields. Without this, fuel would be burned in our tractor to cut the grass. In return they provide compost to grow our gardens. The garden provides plant life to support the Market, the animals and ourselves. Our dogs guard the animals or the house and while the cats bring us comfort, they are also the destroyers of vermin that ruin the grain and seeds for the garden. The chickens, ducks, and geese eat the insects that eat the plants that feed them and ourselves. In turn they provide eggs to eat and compost to feed the garden...and this is the House that Sam and Bill have built.
Rebecca Graff and Tom Ruggieri
Presentation Title: Adding Value to your Farming Operation
Farmers Rebecca Graff and Tom Ruggieri began Fair Share Farm in 2003 on land that has been in Rebecca's family for 4 generations. Both left their jobs in 2000, looking for a way to promote community, sustainable agriculture, and healthy eating habits as their livelihood. Twelve years of building the soil and community support has produced a healthy farm that is able to provide for a 150 member CSA.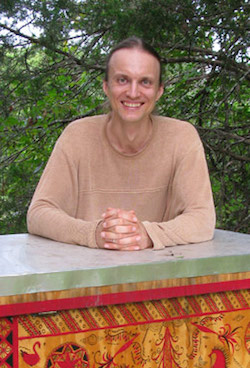 Dr. Leo Sharashkin
Presentation Title: Protecting Native Habitat for our Pollinators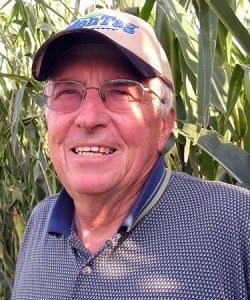 Dr. Micael McNeill
Presentation Title: Healthy Soils, Healthy Bodies: Healthy Soil Microbes and Balanced Soil Chemistry
Dave Ahern
Stoney Creek Hotel & Conference Center
18011 Bass Pro Drive Independence, MO 64055
Quick Facts
11th Annual MOA Conference
Best organic networking event in the Midwest
What People Are Saying
This conference never fails to get me excited about a new season!

Great mentors, teachers, and sources of inspiration to connect with prior to season's start.

Interaction with like minded people.

Love the farmers, exhibitors, volunteers & networking.

We made contact with several interested wholesalers.

Farming conferences always get me motivated for the year and MOA delivered. I hope they ask me back.

Thanks for an amazing convention! Learned so much, loved it all! Amazing vendors, presenters, food et al!.

We have been attending the conference for at least 5 years and it keeps getting better and better. I am happy to be involved with this organization. The networking, knowledge and renewed passion that I walk away with each year has been so valuable.