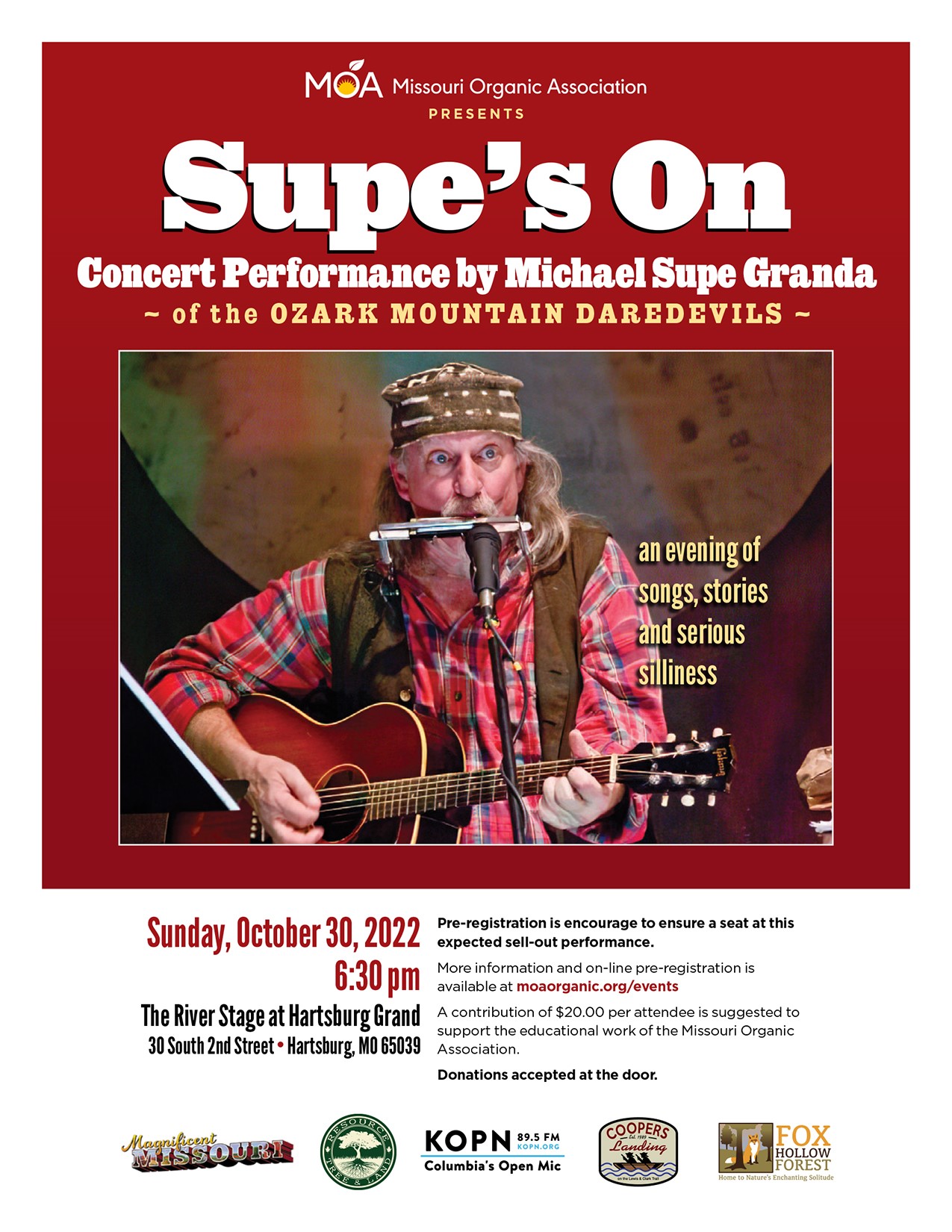 Supe's On! – The Concert
September 19, 2022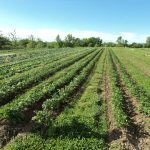 Fund Your Farm Field Day at Fair Share Farm
August 15, 2023
Planning and Financing 'Climate-Smart' Agroforestry
$0.00
Friday, June 30, 2023
Hartsburg Grand  |  30 S 2nd Street, Hartsburg, MO, 65039
Join MOA for a conversation with Hannah Hemmelgarn, Assistant Program Director at the
University of Missouri Center for Agroforestry
–
Hannah will share the latest on agroforestry practices that can be supported by NRCS and other USDA-funded farmer incentive programs designed to advance "climate-smart" agriculture. We will review basic considerations for getting started with long-lived perennial crops, training programs and technical assistance available for planning and design, and how to access financial support through existing programs.
–
The presentation starts at 6 pm and will be broadcasted on Facebook live for those who can't join in person. Come early at 5:30 pm to join in on our seasonal MOA potluck! For the potluck please bring a dish to share, a serving utensil, a label of your food, a plate, a cup, and an eating utensil as this is a volunteer-led event and we are working to minimize our environmental impact by not using anything disposable. Live music, community and friendship to follow!
---
Hannah Hemmelgarn, MS, Assistant Program Director at the University of Missouri Center for Agroforestry, oversees the Center's communications, partnerships, and events. Her background as an agroforestry practitioner, an educator, and a program coordinator informs her work to advance agroforestry implementation through network development, training program design, and critical research connections. She currently coordinates the Annual Agroforestry Symposium and Agroforestry Training Academy, develops content for the Agroforestry Podcast and Action in Agroforestry e-news, and facilitates student engagement and internships. Her scholarship is focused on curriculum development, program evaluation, and relational accountability in community-driven agroforestry research.
---
Reserve Your Seat
Venue: The Hartsburg Grand
30 S. 2nd Street, Hartsburg, MO 65039
Event Details
Date: June 30, 2023
Start time: 06:00 p.m. CDT
Venue: The Hartsburg Grand | 30 S 2nd St. Hartsburg, MO 65039
Phone: (573) 657-5555
Email: info@moaorganic.org