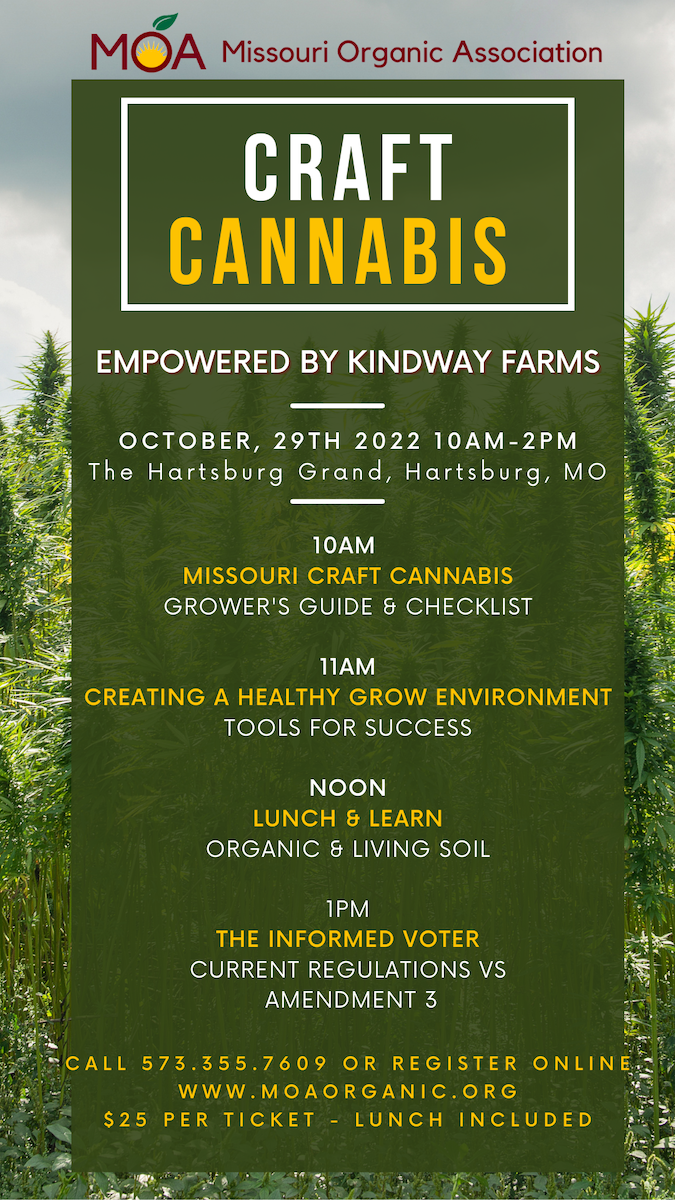 Craft Cannabis Workshop
September 12, 2022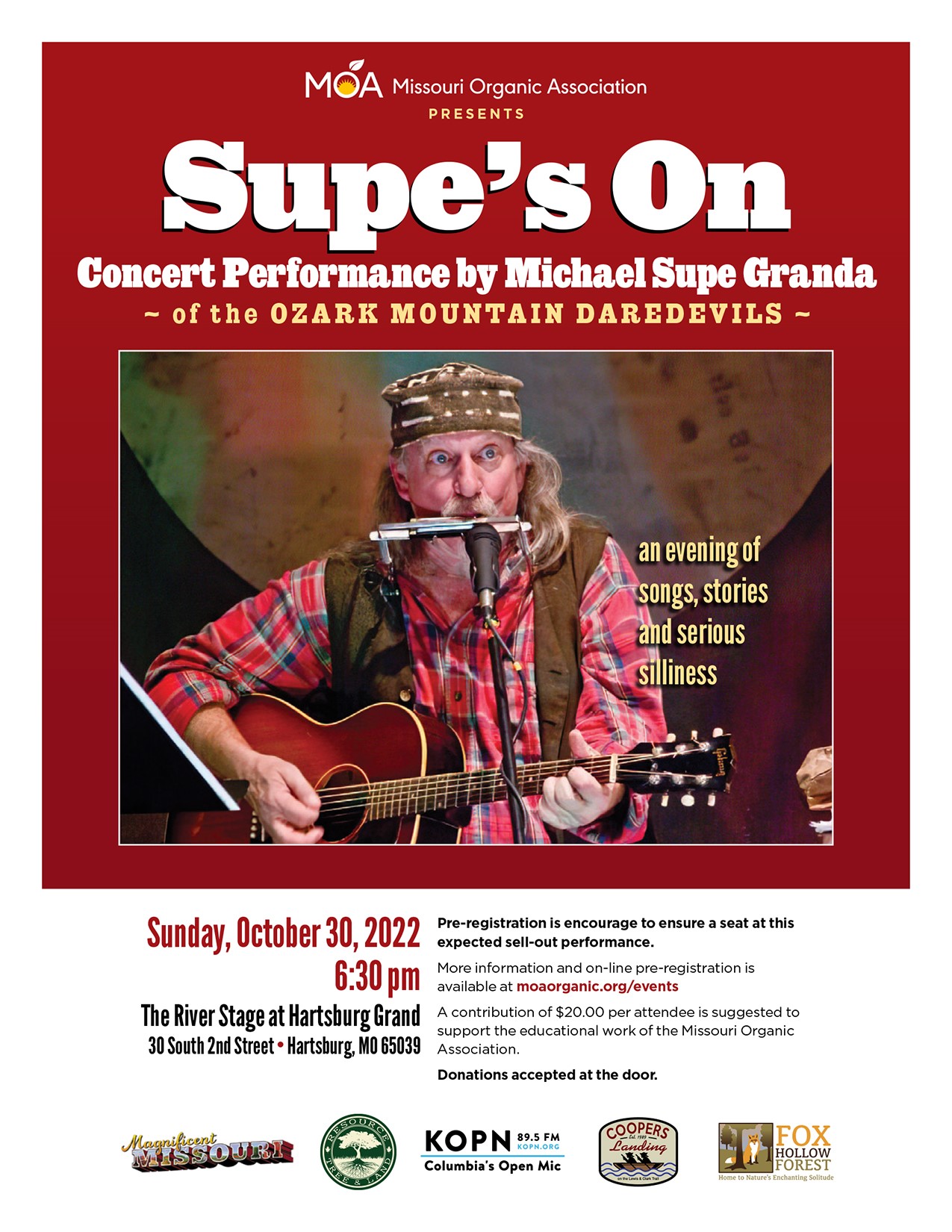 Supe's On! – The Concert
September 19, 2022
Children's Concert Matinee
$0.00
Sunday, October 30, 2022
Hartsburg Grand  |  30 S 2nd Street, Hartsburg, MO, 65039
Join the Missouri Organic Association and partners for an afternoon of live music and family fun! Pre-registration is requested.  Walk in's will be subject to available seating remaining after pre-registrations.
---
1:30 – 2:15 PM  |  Children's Concert Matinee 
Songs, stories & serious silliness – a performance by Silly Grandpa, a children's musical entertainer based out of Nashville, TN. The Silly Grandpa character is the brainchild of two-time, Grammy nominated writer and artist, Michael `Supe' Granda, a founding and current member of seminal, 70's classic rock band, the Ozark Mountain Daredevils. By his own admission, Supe has always been that silly kid who loved silly songs like "The Purple People Eater", "How Much is That Doggie in the Window?" and "Alley Oop". Silly Grandpa will perform songs from his two recorded CD's: "Lucky Number" and "Chicken in the Yard". Autographed copies of these recordings will be available for purchase. For more about Silly Grandpa, visit www.sillygrandpamusic.com A contribution of $2.00 per attendee is suggested to support the educational work of the Missouri Organic Association. Donations accepted at the door.
---
Reserve Your Seat
Venue: The Hartsburg Grand
30 S. 2nd Street, Hartsburg, MO 65039
Event Details
Date: October 30, 2022
Start time: 01:30 p.m. CST
Venue: The Hartsburg Grand | 30 S 2nd St. Hartsburg, MO 65039
Phone: (573) 657-5555
Email: info@moaorganic.org