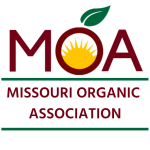 Fall Forest Farming Workshop
September 30, 2023
Non-Conference Attendee Meal Ticket (2024)
October 20, 2023
2024 MOA Conference
$120.00 – $195.00
Get Registered for the 2024 Mid-America Organic Conference!
Friday, February 2nd & Saturday, February 3rd, 2024, 8 am – 5 pm CT
Conference includes two days of speakers, networking and exhibit hall. Lunch and beverages included with registration. Group accommodations arranged at Towneplace Suites Columbia with a room rate of $129 USD a night.
Be sure to sign up for our email list to receive updates about upcoming events and registration details for next year's conference!
Event Details
Start date: February 02, 2024
End date: February 03, 2024
Start time: 08:00 a.m. CST
End time: 05:00 p.m. CST
Venue: The Hartsburg Grand
Phone: (574) 657-5555
Email: info@moaorganic.org