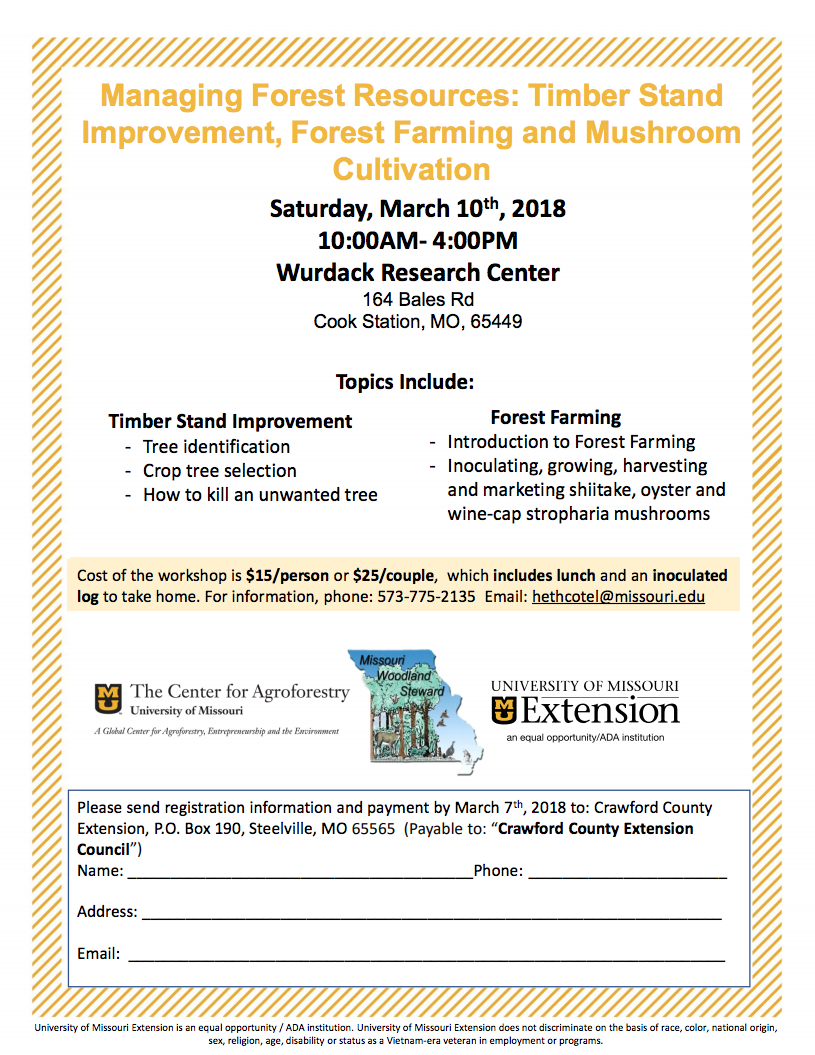 When: Saturday, March 10th, 2018 from 10:00 a.m. to 4:00 p.m.
Where: Wurdack Research Center – 164 Bales Rd., Cook Station, MO 65449
Topics Include:
Timber Stand Improvement
Tree identification
Crop tree selection
How to kill an unwanted tree
Forest Farming
Introduction to Forest Farming
Inoculating, growing, harvesting and marketing, shitake, oyster and wine-cap stropharia mushrooms
Cost of the workshop is $15 / person or $25 / couple, which includes lunch and an inoculated log to take home. For information, phone is 573-775-2135. Email is hethcotel@missouri.edu.