Double Deal Registration
January 24, 2022
2023 Mid-America Organic Conference
July 11, 2022
MOA Workshop & Field Day – Organic Weed Management Decisions
$40.00
Thursday, August 25, 2022
8:00am – 4:30pm
Hartsburg Grand  |  30 S 2nd Street, Hartsburg, MO, 65039
Join MOA and speaker Gary McDonald for our upcoming workshop & field day focused on "Organic Weed Management Decisions". This event will include a field trip to two farms located in the Hartsburg river bottoms and an afternoon of programming. Attendee participation with personal experience and questions throughout the day will be encouraged!
–
Gary McDonald, a recognized organic certification consultant, will cover several specific areas of weed management in organic and transitioning organic row crop production. Some of the topics that Gary will speak on include: timing of planting of main crop, rotation and cover crops, Utilizing traditional methods, Rotary Hoe methods, setting the row cultivator, main crop rotation, and making "wise' decisions for course of action on weed management
During the field visits Gary will be giving valuable tips, advice and instruction on best methods for weed management on row crops of corn and soybeans for both certified and transitioning organic methods as he examines tillage equipment of the three farms.
This outreach program was supported in part by USDA NIFA Award 2020-05110632359 administered by the University of Missouri and the Kerr Center.
See below for the day's agenda and more details!
Register:
Description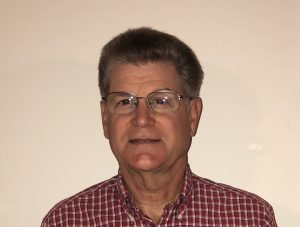 Gary McDonald was born and raised on a central Illinois grain and livestock farm in the late 50's where organic farm practices were used before it was called "Organic". Proven farming and soil husbandry techniques were used to produce weed and pest free crops. These included crop rotation, cover crops, animal manures and timely mechanical tillage. As a teenager Gary worked on neighboring farms where he was introduced to the undesirables of conventional agriculture. 
He rented his first farm operation in 1979 and transitioned over 800 acres "Cold Turkey" to what today would be considered Certified Organic Production.
In the early 90's he served as the first Illinois Chapter President for the startup of the Illinois Organic Crop Improvement Association (OCIA).
Presently Gary is involved in hands-on Organic Farm Management working with all the facets from organic system planning, field operations, records, and inspections to marketing. Much of what he deals with is weed control and marketing. He now also does consulting and assists land owners and investors with the process of transitioning their land to Certified Organic.
——
Agenda
8 am – Welcome with coffee & donuts
8:30 am – Leave for the field trip to two local Organic Row Crop farms
11:30 pm – Break for Lunch (Included)
12:30 pm – Programming: Organic Weed Management
2:15 pm – Break
2:30 pm – Programming Resumes
4:30 pm – Adjourn
——
Field Visits
Creekside Farms LLC – Creekside Farms is owned and operated by Nick Schlotzhauer and is located in the Hartsburg River Bottoms. At Creekside Farms their main focus is farming certified organic grain crops including corn, soybeans, and wheat.
——
Location
Hartsburg Grand
30 S 2nd Street
Hartsburg, MO 65039
Event Details
Box lunch included.
Date: August 25, 2022
Start time: 08:00 a.m. CDT
End time: 04:30 p.m. CDT
Venue: Hartsburg Grand | 30 S 2nd Street, Hartsburg, MO, 65039
Phone: (573) 657-5555
Email: media@moaorganic.org