2022 Speakers
Meet the 2022 speakers for the Mid-America Organic Conference.
More presenters and workshops are coming! Be sure to check back as the list grows!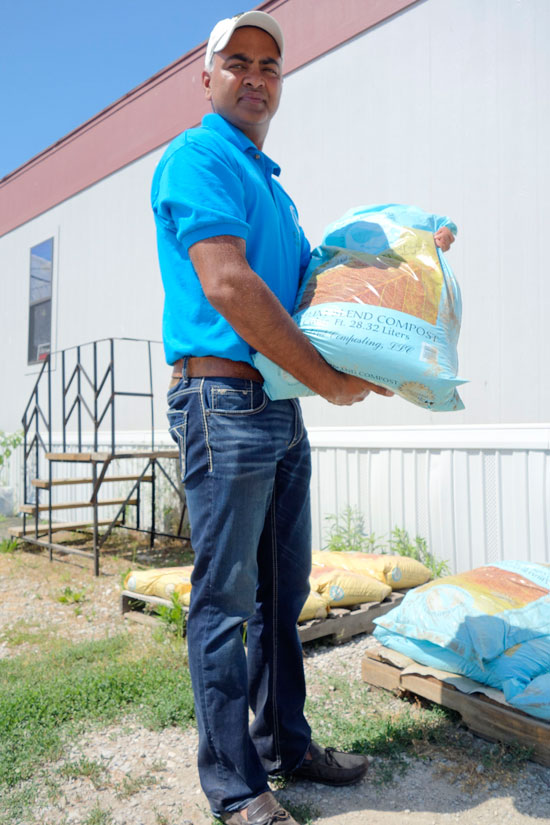 Rana Bains
Panelist
Rana Bains is the owner and founder of Bluebird Composting.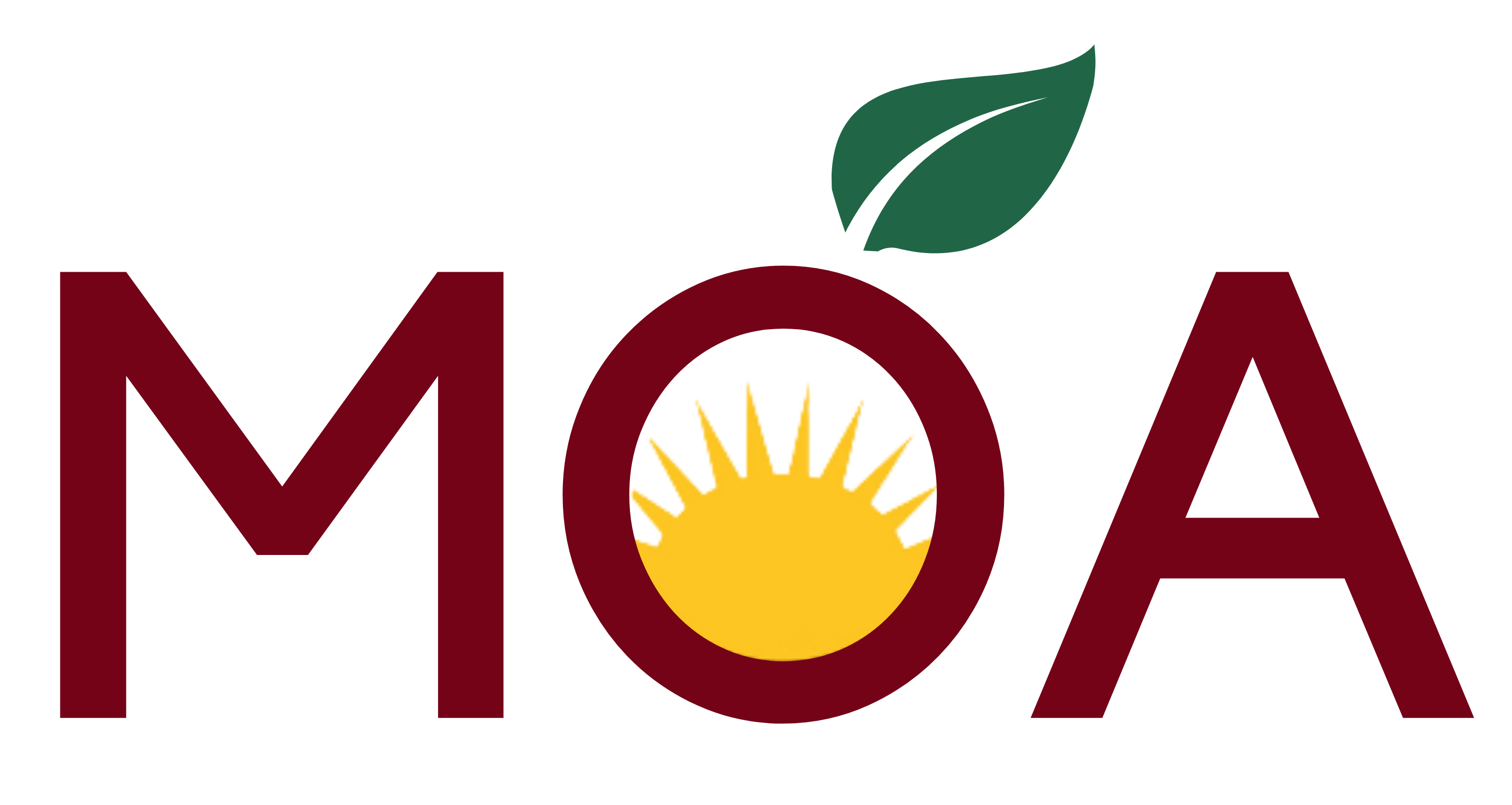 Edwin Blosser
'Being Sustainable While Building for the Future'
Edwin Blosser is a longtime instructor in the art of crafting and utilizing high-quality compost in production-scale agriculture. The company he founded, Midwest Bio-Systems, supplies the needs of the emerging sustainable agriculture market by providing compost windrow turners and other equipment, as well as the knowledge needed to economically implement sustainable, organic growing practices. He focuses on providing a framework that addresses the physical and biological aspects of soil fertility in addition to the chemical aspect. This framework guides growers in economically implementing successful and profitable sustainable or certified organic agricultural practices. At the heart of sustainable and organic soil fertility programs are compost mineral blends, compost tea and pure and enhanced microbial cultures. His goal is for farmers to consistently product high-value, highly humified compost.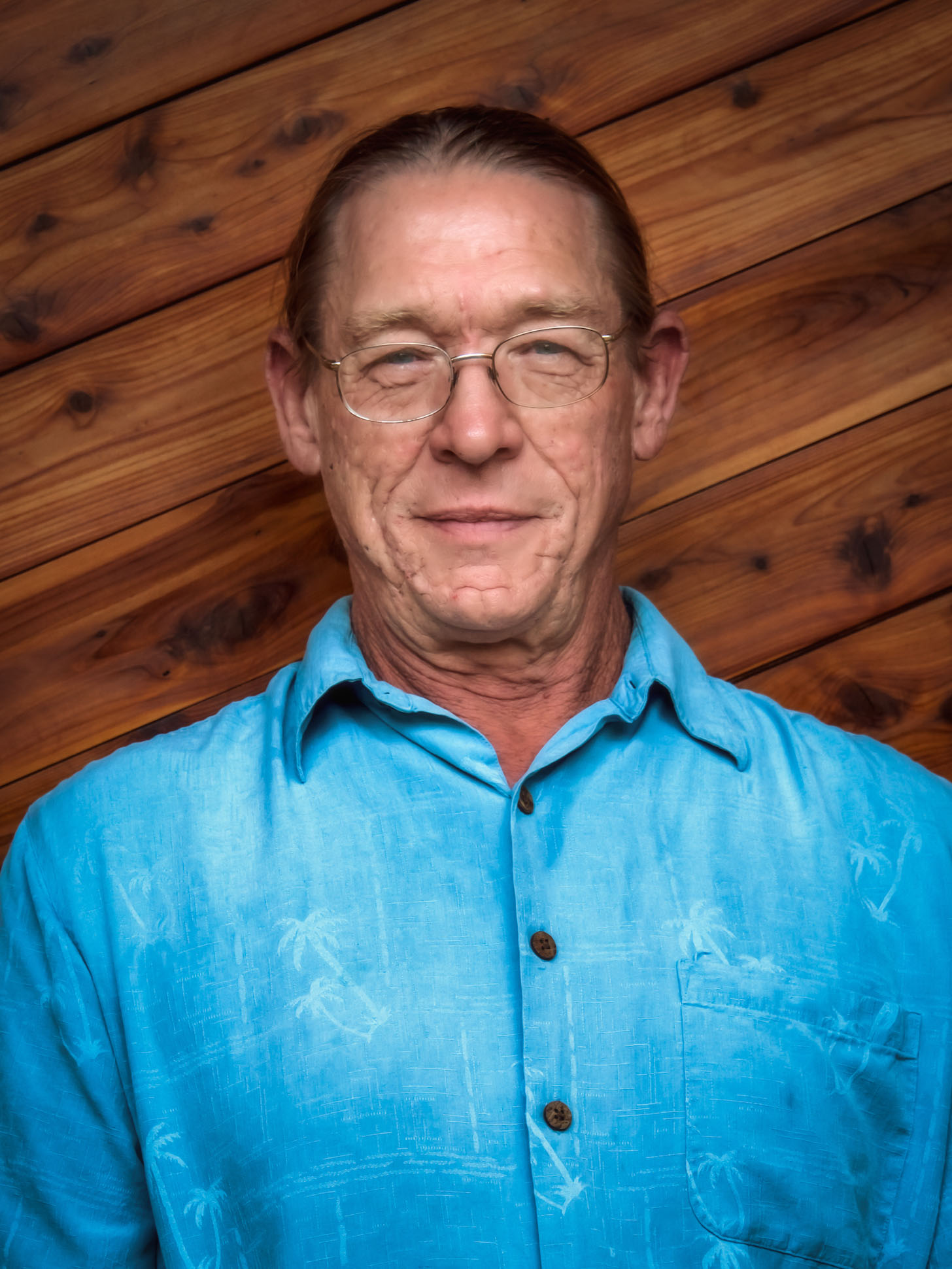 Terry Durham
Panelist
Owner of River Hills Harvest ElderBerry Products, Terry's work with elderberries in Missouri is over 20 years old, starting with his contributions to the Elderberry Improvement Project as a donator of germplasm from wild elderberries on his acreage in central Missouri. At one time he grew the largest elderberry acreage in the United States, but his passion has always been "wealth for farmers." So he created the value-added product line and began 'growing growers' to fulfill the market needs, giving growers a place to sell their elderberries. Prior to growing elderberries, Terry grew vegetables, providing over 90 families a year through his CSA in the Columbia, Missouri area, and he co-founded Missouri Organic Association in the mid-1990s.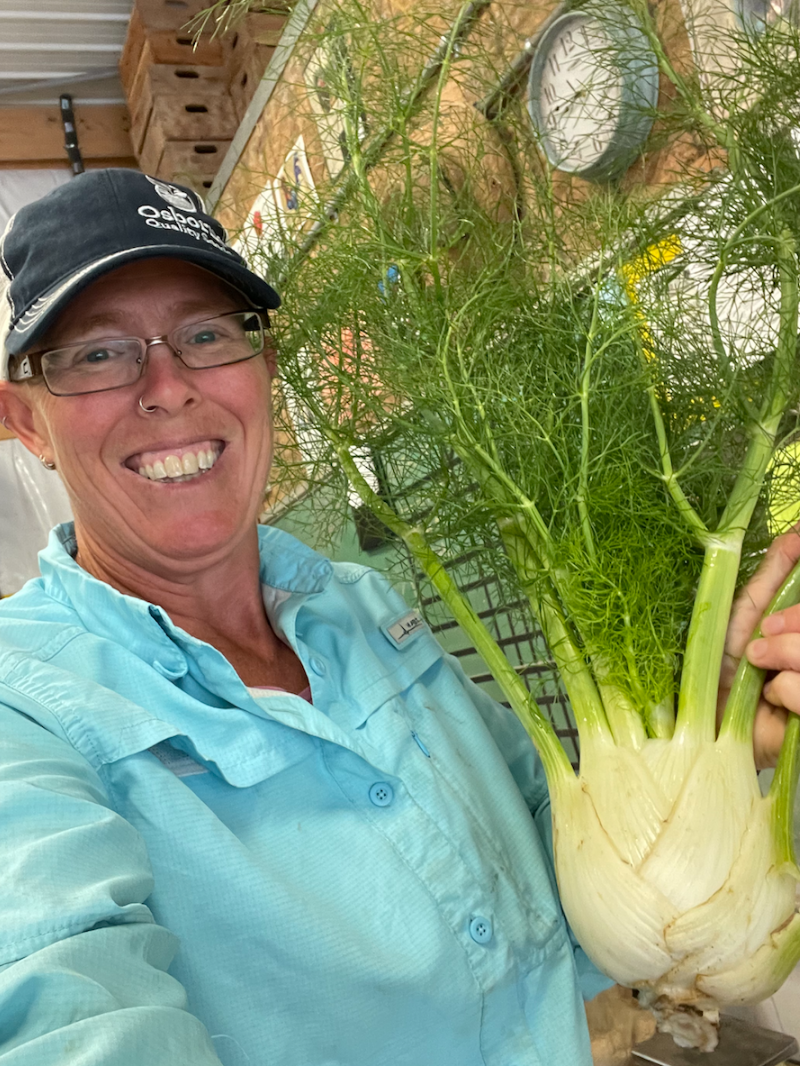 Liz Graznak
"High & Low Tunnel Production On A Diversified Year Round Vegetable Farm"
"Labor & Hiring on a Small Scale Diversified Vegetable Farm"
Liz Graznak is a Columbia, MO native whose love of gardening and the outdoors is the result of time spent outside with her grandparents growing up. It was in graduate school at Cornell University that Liz discovered Community Supported Agriculture farming and realized her passion for growing food & building community.  After working on a number of different farms out east Liz decided to move back to the Columbia area.  While farming with her friend & mentor Dan Kuebler, who owns The Salad Garden, Liz realized that if she was ever going to be able to afford to purchase her own farm than she was going to have to have a "real" job for a while.  Liz worked for six years at Superior Garden Center honing her business & employee management skills.  In November 2007 Liz & her wife Katie purchased Happy Hollow Farm.  Community Supported Agriculture (CSA) farming has provided the opportunity to fulfill Liz's long anticipated goal of growing beautiful, healthy food and sharing it with a community of people that share her enthusiasm and commitment to a local food system. 
With a nine year old and three year old daughters, Liz has just wrapped up her 11th year of USDA certified organic production and has expanded to nearly 12 acres of veggies, fruit, eggs & flowers.  Happy Hollow Farm sells thru a 85 member CSA 32 Weeks a year, year round at the Columbia Farmers Market and to a number of local Columbia restaurants and grocery stores.  Winter production has become a key component to the viability and financial success of Happy Hollow Farm.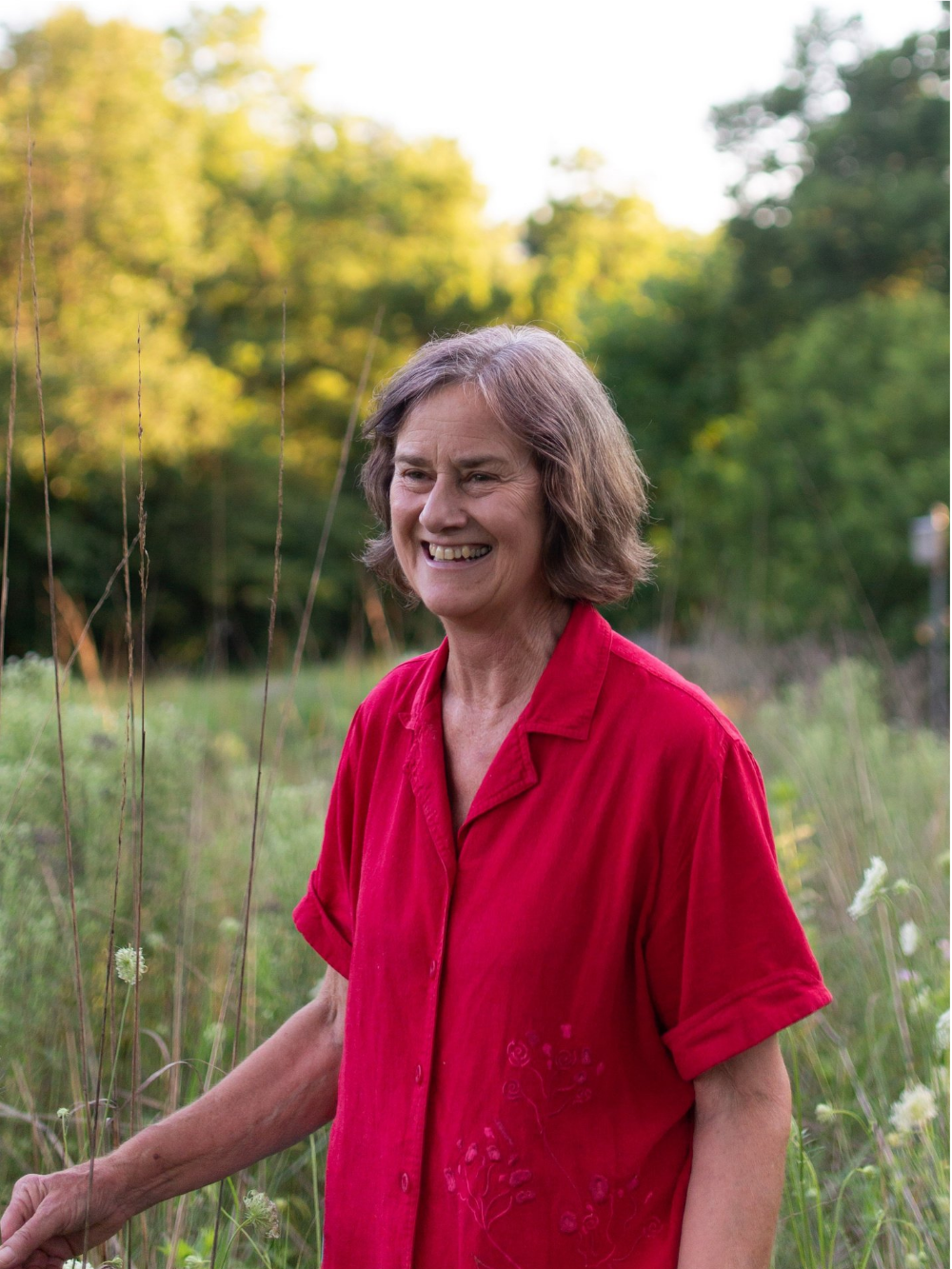 Linda Hezel Ph.D., R.N.
''Specialty Crop Production Practices for Soil Health Regeneration and Preservation: An Historical Timeline'
Dr. Linda Hezel began as Farm Steward in 1993 to regenerate the soil and reconstruct the 14-acre farmscape to mimic nature in food production and regenerate native ecosystems necessary for balance and synergy among plants, animals, and humans. The rhythms and forms of nature have been used to create a productive farm that is also a site of beauty, community, ecological protection, and remediation.  While producing flavorful, nutrient dense ingredients, the farm also serves as a teaching and research laboratory where Linda shares the science, craft and art of artisanal food growing with chefs, farmers, gardeners, nutritionists, naturalists, artists, and others to promote regenerative agroforestry and an understanding of healthy food for human and planet health.  Her work has appeared in The New York Times, The Missouri Prairie Foundation Journal, Feast Magazine, Feast TV, Northland Lifestyle Magazine, American Journal of Nursing, Missouri Life Magazine, High Plains Journal, Kansas City Star and more. Prior to motherhood and farming, she provided professional nursing services in areas of critical care, home health, advanced nursing practice as a community health specialist, as a certified nurse practitioner, and as a tenured associate professor in nursing education.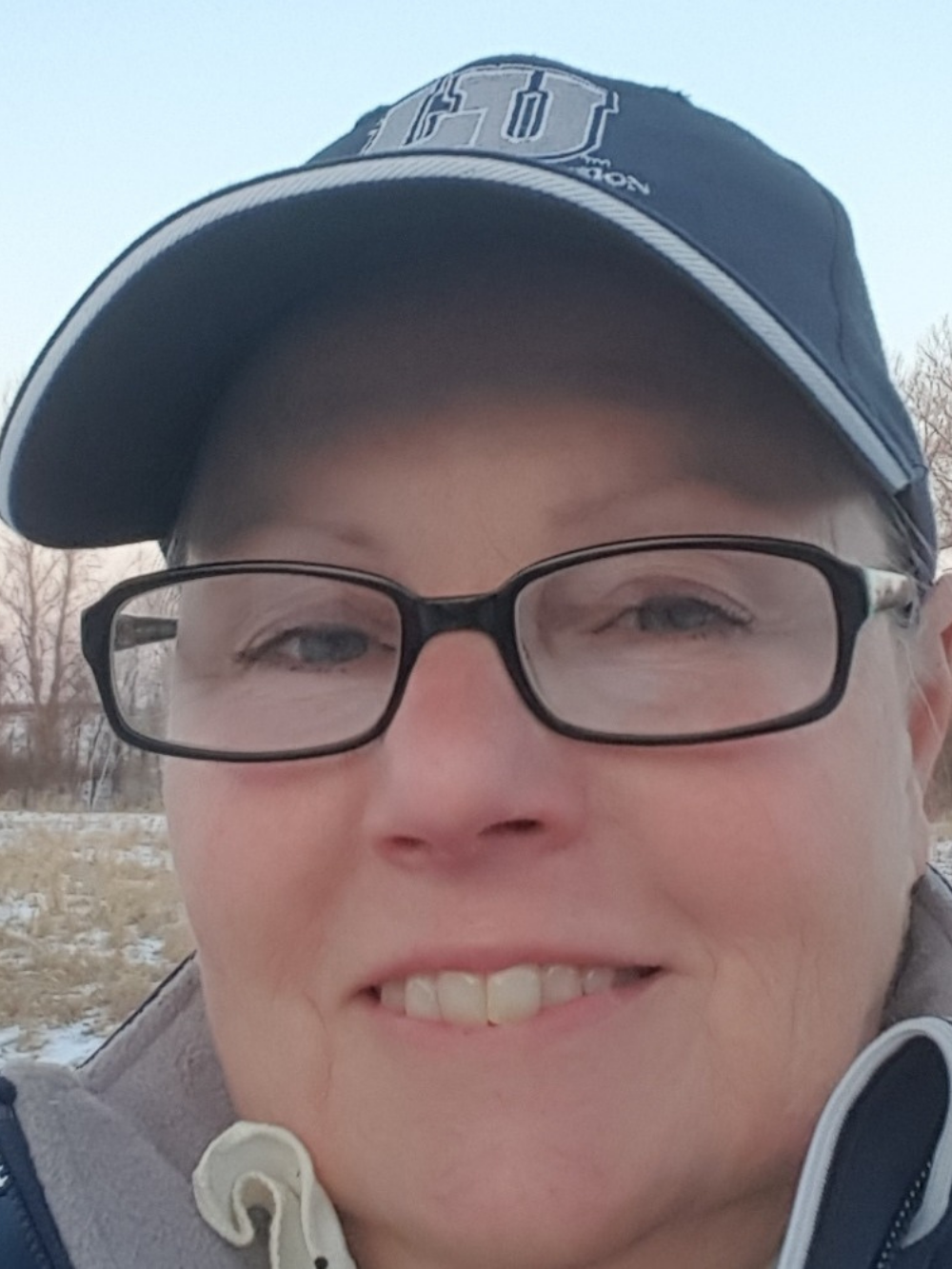 Susan Jaster
'5 Women on Tiny Ranchers Sequester Soil Carbon'
Susan Jaster is a sheep rancher and has worked as a Farm Outreach Worker for Lincoln University's Innovative Small Farm Outreach Program since 2009. In the West-Central region of Missouri, she provides research-based agricultural information to small, non-traditional, woman-centric, specialty, and underserved farmers and ranchers. She assists producers with adaptive grazing, high tunnels, small ruminants, poultry, soil health, regenerative agricultural practices, and the Missouri AgrAbility Program.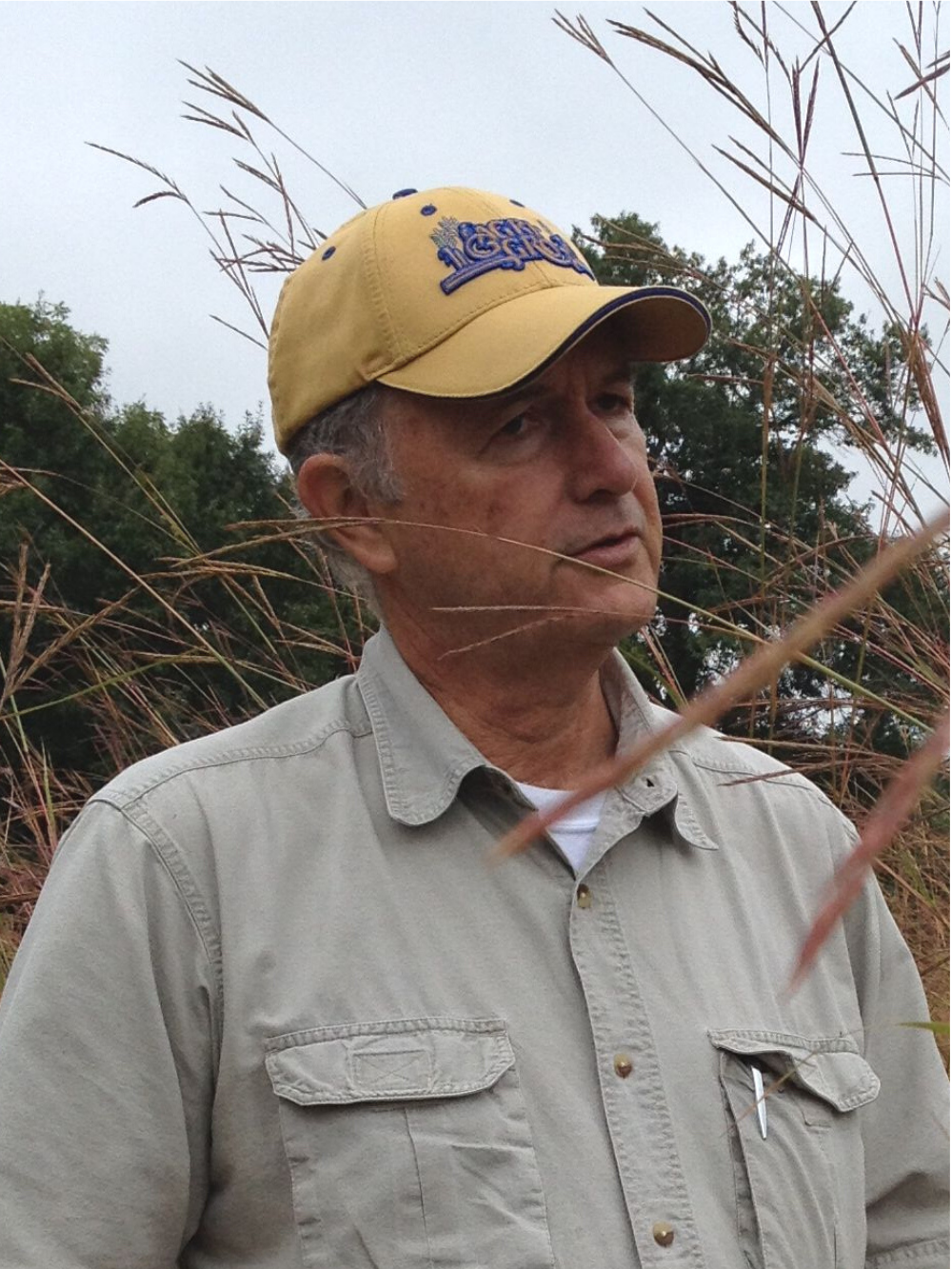 Dr. Bob Kremer
'Specialty Crop Production Practices for Soil Health Regeneration and Preservation: An Historical Timeline'
Robert Kremer, Ph.D. in soil microbiology and biochemistry (Mississippi State University), is Adjunct Professor of Soil Microbiology at the University of Missouri and recently retired as a microbiologist after 32 years with U.S.D.A., Agricultural Research Service. He has mentored 26 graduate students and taught courses in soil microbiology, weed science and sustainable agriculture. He has authored 250 scientific articles and book chapters and co-authored two books on microorganism-plant interactions, soil biology and soil health. Dr. Kremer is a Fellow of the American Society of Agronomy and of the Weed Science Society of America.  He has demonstrated that good soil health is associated with regenerative agricultural practices by using robust assessments that include biological indicators. He also practices soil health principles on a diversified family farm in Osage County, Missouri.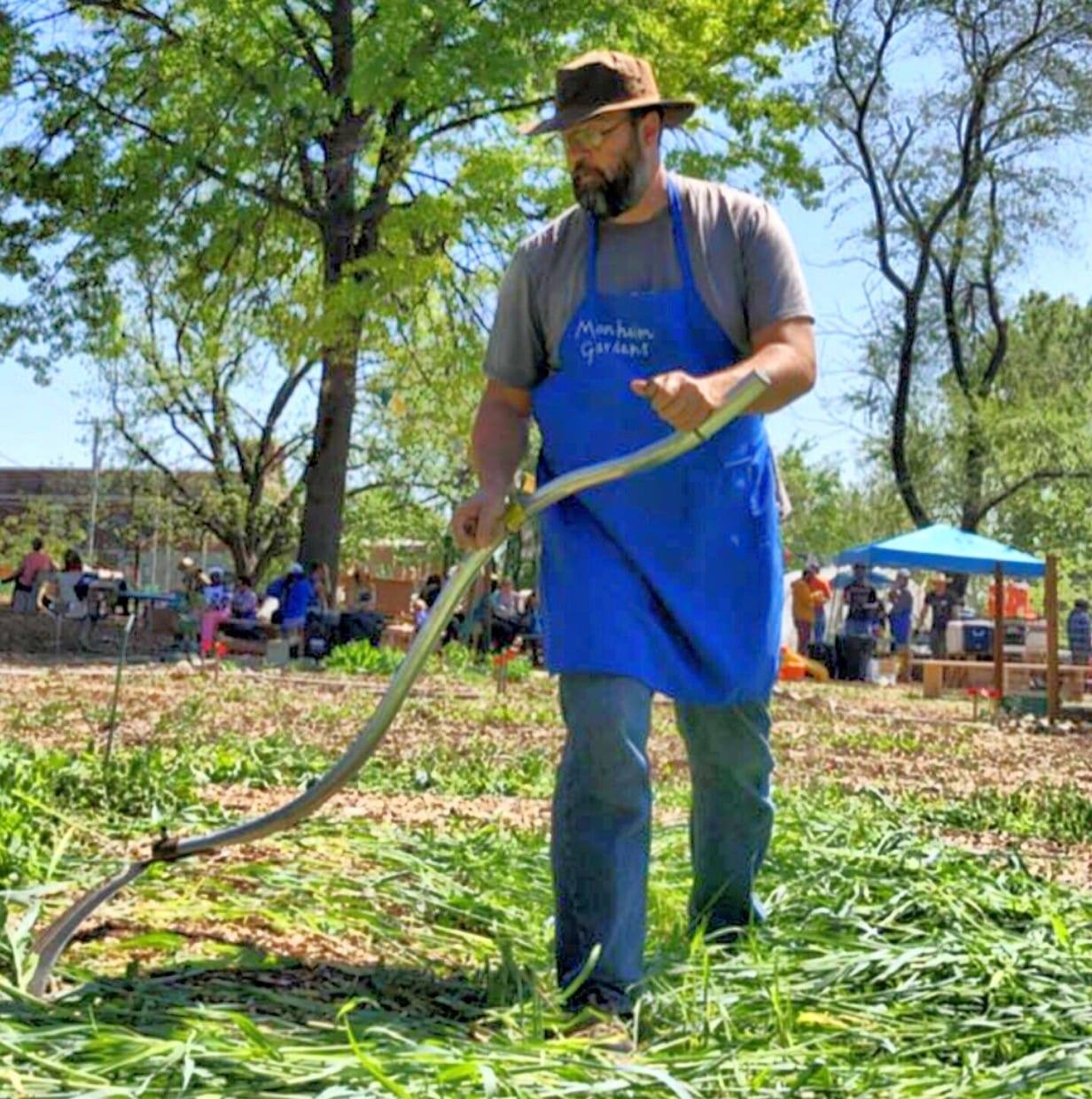 Farmer Dan Krull
'Intro to Regenerative Agriculture: A Common Sense Approach to the Future of Farming'
Dan Krull is a Farm Systems Design Consultant for FW Capital, and president of Manheim Park Garden Conservancy. Dan has a passion for self-sufficient agriculture and ecosystem mimicry, and is currently working with FW Capital, Heartland P5, and Restoration Ag Development on a project to train young farmers, and convert low quality land into productive, profitable regenerative farm systems. Dan is also a father of six, an avid outdoorsman, and lover of all things natural.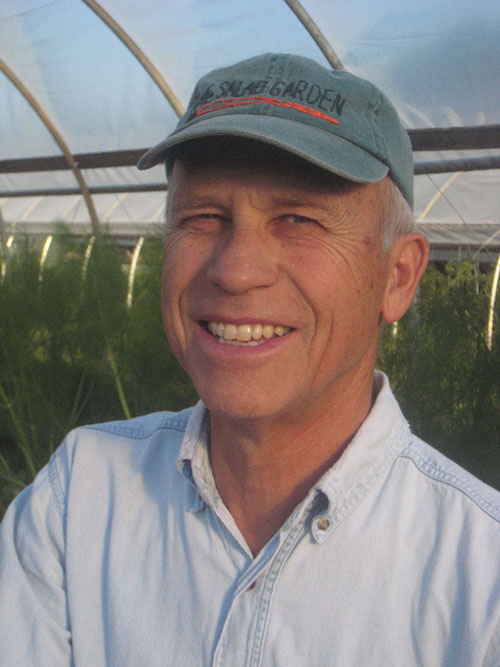 Dan Kuebler
Panelist
Farmer, market grower and value-added producer, Dan has been active in farming and agriculture organizations since the early 1980s. He currently produces 'Farmer Dan' brand fermented raw probiotic food products from organically grown vegetables, some from his own farm, some he purchases. 'The Salad Garden' has been a staple Columbia Farmers Market booth on Saturday mornings, and Dan served as President of that organization, as well as President of Sustainable Farms and Communities, Missouri Organic Association and Missouri Farmers Markets Association.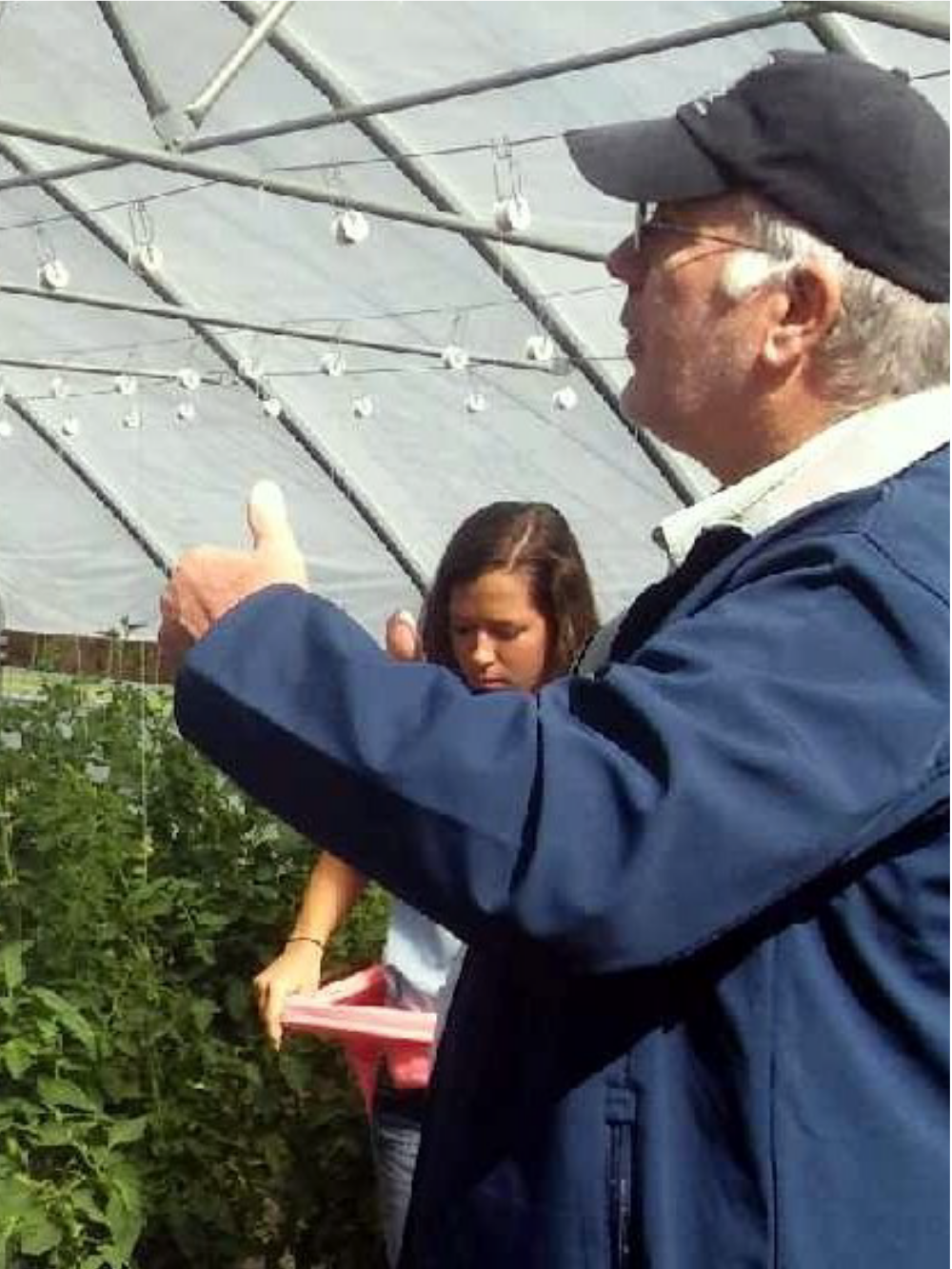 David Middleton
'Using Essential Oils in High Tunnels for the Control of Aphids, Spider Mites, and Thrips'
David Middleton with Lincoln University has been with the Innovative Small Farmers Outreach Program for eight years. During this time several research projects from tomato variety trials, Ginger and turmeric production demonstrations and variety trials, along with being part of the Winter Vegetable Conference and Tomato School committee. Middleton received his B. S. and M. S. from the University of Missouri.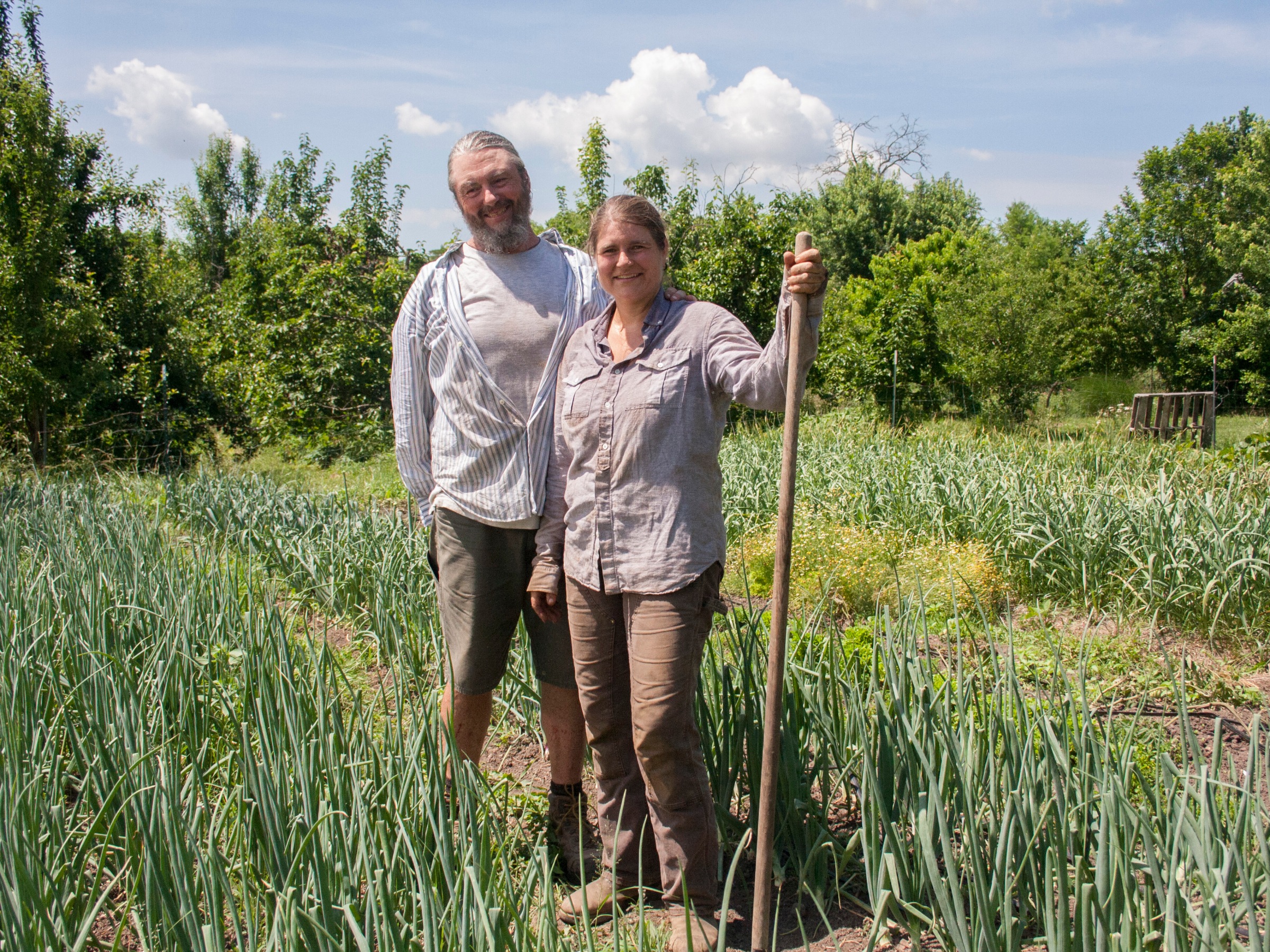 Katie Nixon
Alternative Sales Outlets for Small Farms: How We Quit the Farmers Market and Still Increased Our Sales
Katie has a long history of working with people interested in making local foods more accessible to area residents, most notably overseeing the completion of the Kansas City Food Hub Feasibility Study, as 2010 Chair of the work-group. Her passion lies with helping small to medium size farms gain access to a variety of markets, thereby helping farmers be more successful. This interest extends this to her own company—Green Gate Family Farm—a certified organic fruit, vegetable, and egg farm in Wheatland, Missouri, which she co-operates with her husband, Ken Barber. Katie is the Secretary of the Kansas City Food Hub and a founding farmer/partner.
Dr. Tom Roscos
''Maintaining Livestock Health Organically'
Doc Tom is a practicing veterinarian from west-central Wisconsin with 38 years of experience. His emphasis has been cattle, sheep, and goats. Being well-versed in organic methods and products, he incorporates them in organic and conventional farms alike.
Doc has been actively operating the family farms with his wife Sue and son Hawken. Their land is certified organic and is home to cattle, sheep, goats, bees, and poultry.The combination of a lifetime of farming and decades of veterinary practice gives him a unique and comprehensive perspective of animal health and husbandry.
As an animal health educator, Doc works with Dr. Paul's Lab and the Impro Company to provide advice to farmers and ranchers across the country. He also shares information through his website, blog, newsletters, and writings.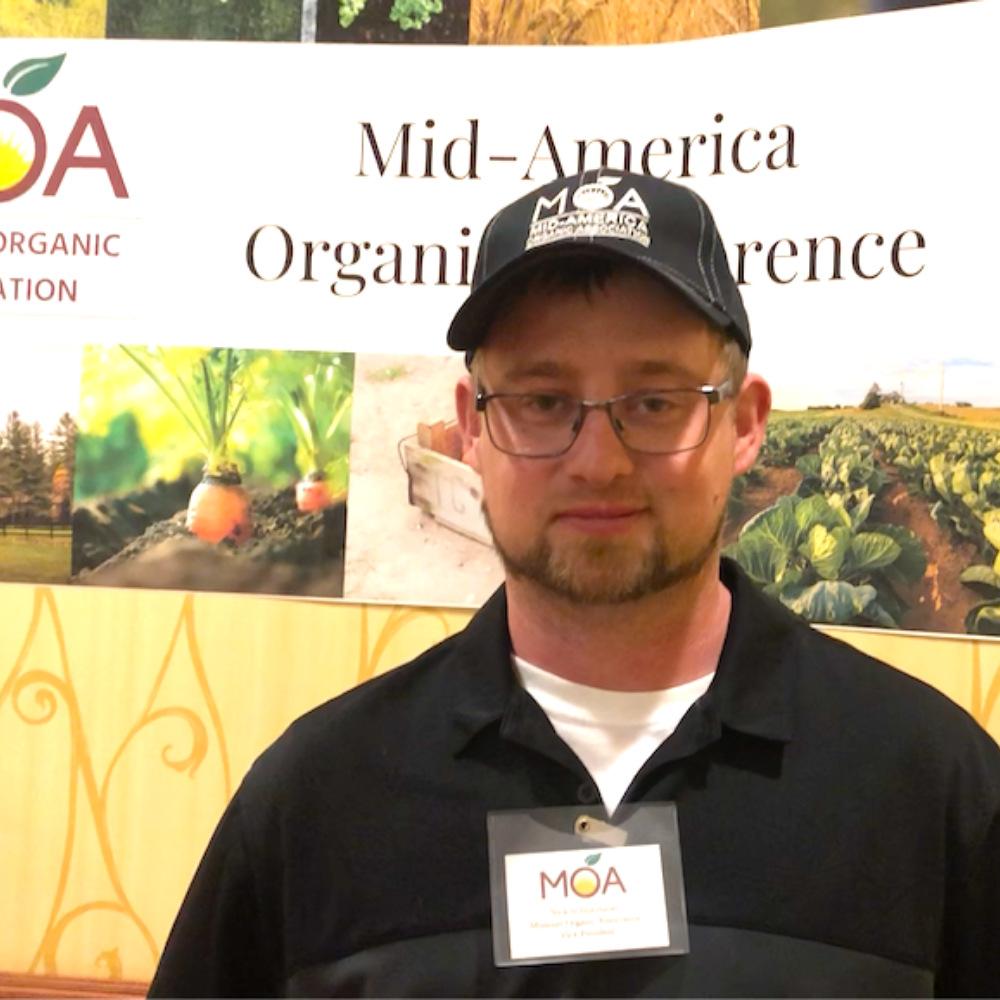 Nick Schlotzhauer
Panelist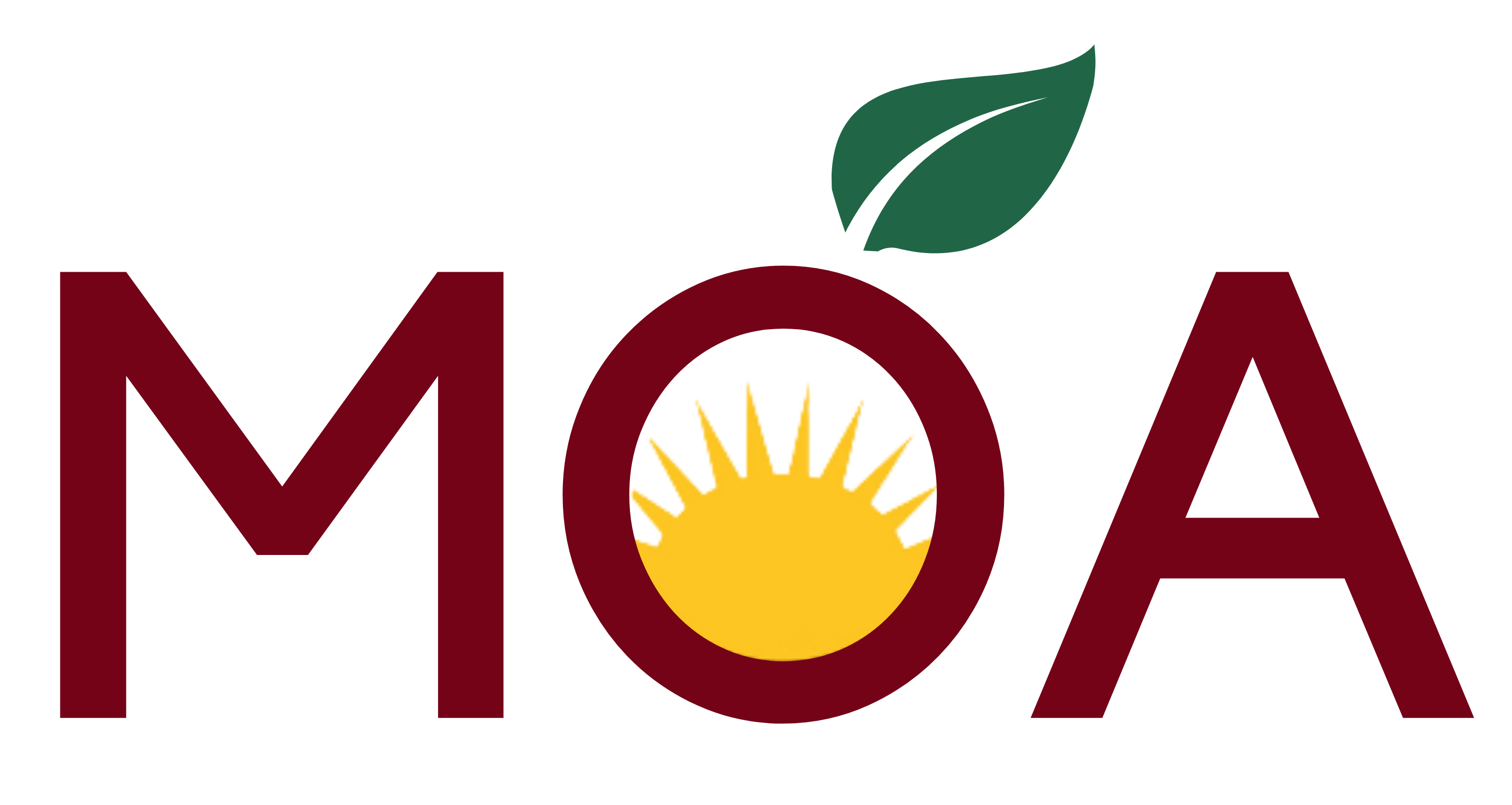 Nate Schneider
''Regenerative Cannabis'
Nate Schneider is a seventh generation natural farmer cultivating cannabis over 30 years. Practicing earth stewardship trough utilization of flora fauna family relationships building permanent agricultural.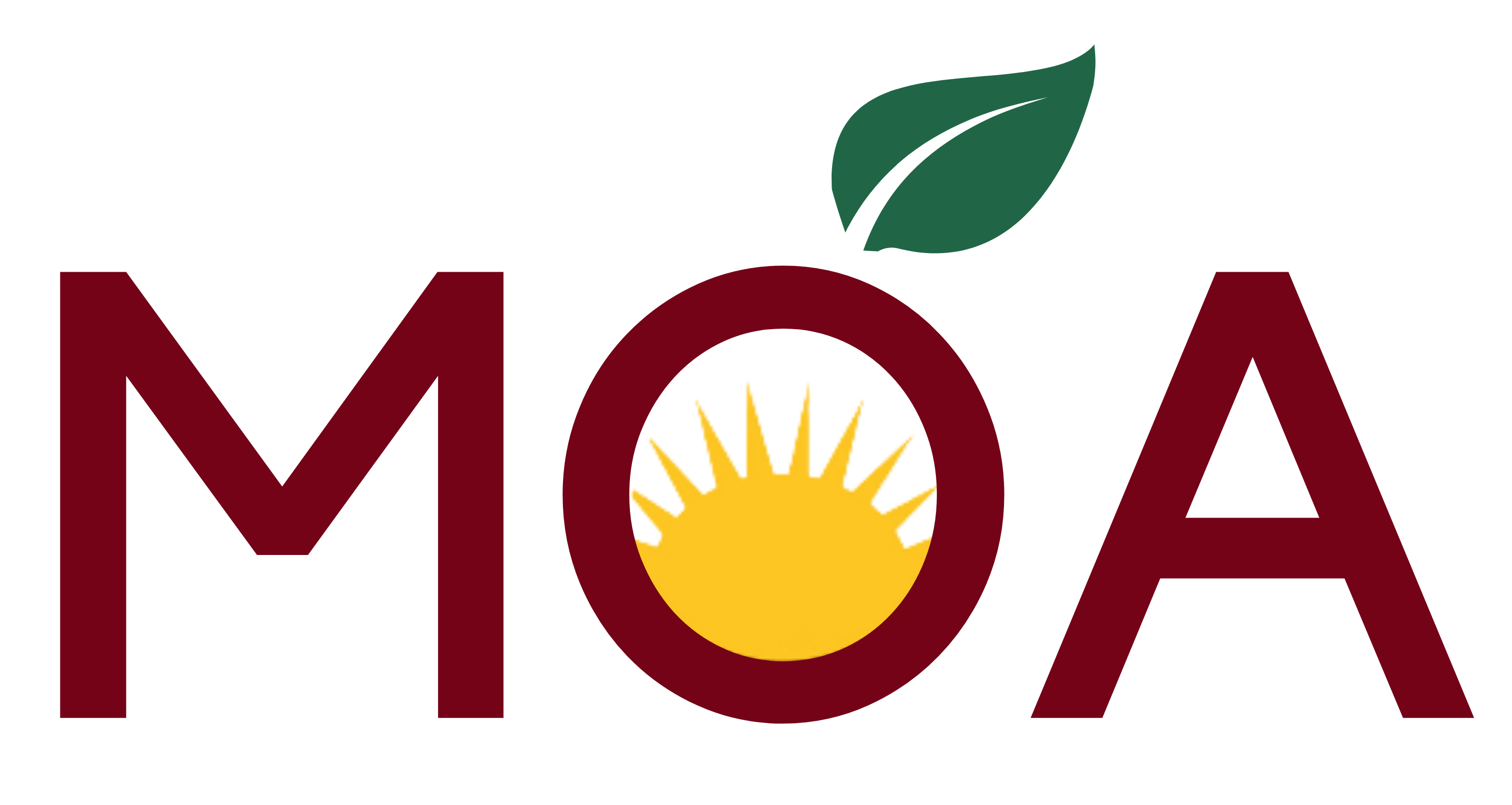 Mark Seeley
'Organic Certification Process'
Mark Seeley is the Executive Director at OnMark Certification Services LLC. OnMark provides certification services to farmers throughout the U.S., mainly in the Upper Midwest.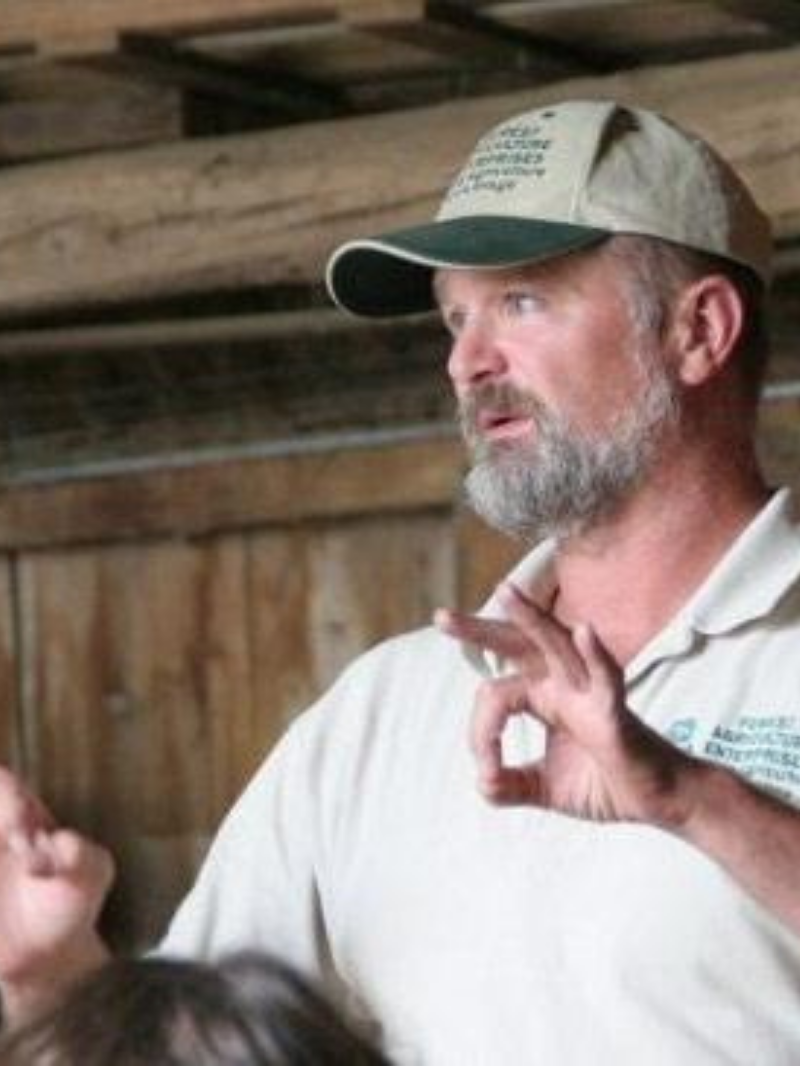 Mark Shepard
'The Economics of Restoration Agriculture'
'Treecrops Breeding and Selection for Regional Agroforestry Systems'
Mark Shepard is the CEO of Forest Agriculture Enterprises LLC and founder of Restoration Agriculture Development Inc., but is most widely known as the author of the award-winning book,Restoration Agriculture: Real-World Permaculture for Farmers. His inspiration largely came from New Forest Farm, the 106-acre perennial agricultural savanna considered by many to be one of the most ambitious sustainable agriculture projects in the United States.
New Forest Farm is a planned conversion of a typical row-crops grain farm into a commercial-scale, perennial agricultural ecosystem using oak savanna, successional brushland and eastern woodlands as the ecological models. Trees, shrubs, vines, canes, perennial plants and fungi are planted in association with one another to produce food (for humans and animals), fuel, medicines, and beauty. Hazelnuts, chestnuts, walnuts and various fruits are the primary woody crops. The farm is entirely solar and wind powered.
Trained in both mechanical engineering and ecology, Mark has developed and patented equipment and processes for the cultivation, harvesting and processing of forest derived agricultural products for human foods and bio fuels production. Mark was certified as a Permaculture designer in 1993 and received his Diploma of Permaculture Design from Bill Mollison, the founder of the international Permaculture movement.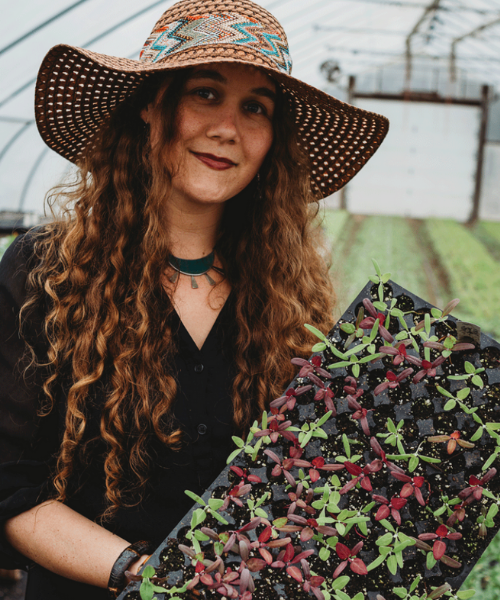 Crystal Stevens
Herbalism Workshop
"Making Natural Cleaning Products"
Crystal Stevens lives along the bluffs of the Mighty Mississippi River in Godfrey, Ilinois with her husband and 2 children. Stevens is an Author, an Artist/Art Teacher, a Folk Herbalist, a Regenerative Farmer, and a Permaculturist. Stevens has written 3 books published by New Society Publishers: Grow Create Inspire, Worms at Work, and Your Edible Yard. Stevens speaks at conferences and Mother Earth News Fairs across the United States. She has been teaching a Resilient Living workshop series for over a decade. She and her husband, Eric Stevens, co-founded FLOURISH which encompasses a farm, a plant nursery, an apothecary, design services and educational programming including a Permaculture Design Course, and dozens of workshops throughout each season. Stevens Co-founded Tend & Flourish School of Botanicals with Alex Queathem.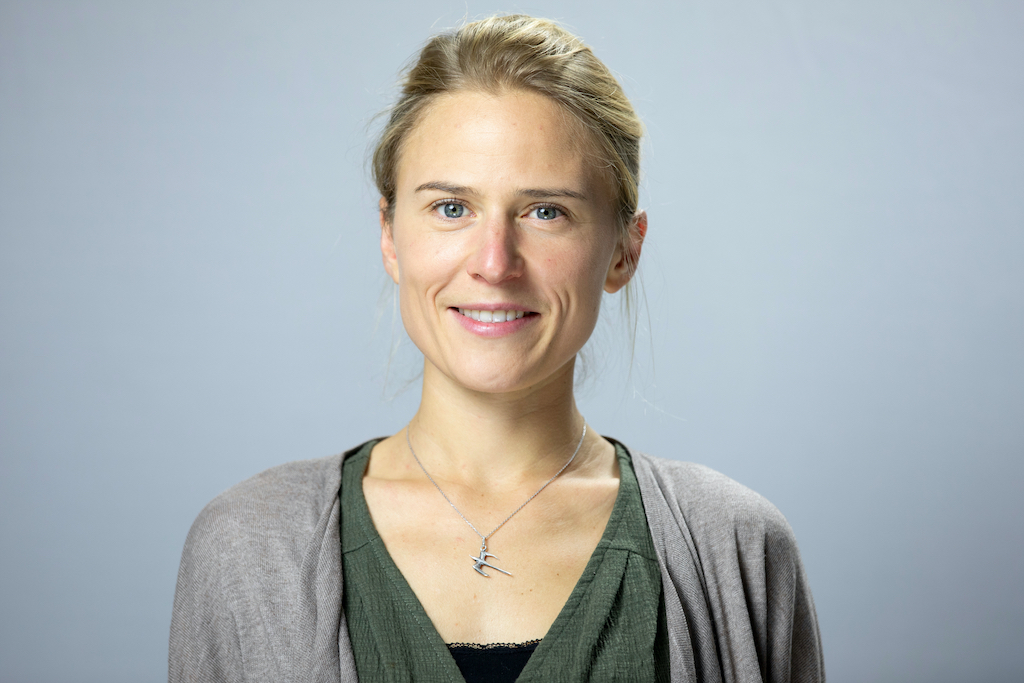 Lea Vereecke
'Cover Crop-Based, Rotational No-Till Organic Grain Production: How to Make it Work'
Léa Vereecke is an Organic Consultant with Rodale Institute based in Madison, WI. After growing up on a grain farm in Northeastern France, Léa earned an M.S. in Agronomy and Agroecology. For four years, she was a Research Specialist with Dr. Erin Silva at the University of Wisconsin-Madison, overseeing diverse research projects—including cover crop-based reduced tillage systems, organic row crops, small grains, cover crops, industrial hemp, and more. Léa has always been fascinated by sustainable agronomic crop production and values maintaining close relationships with farmers to motivate and inform her work.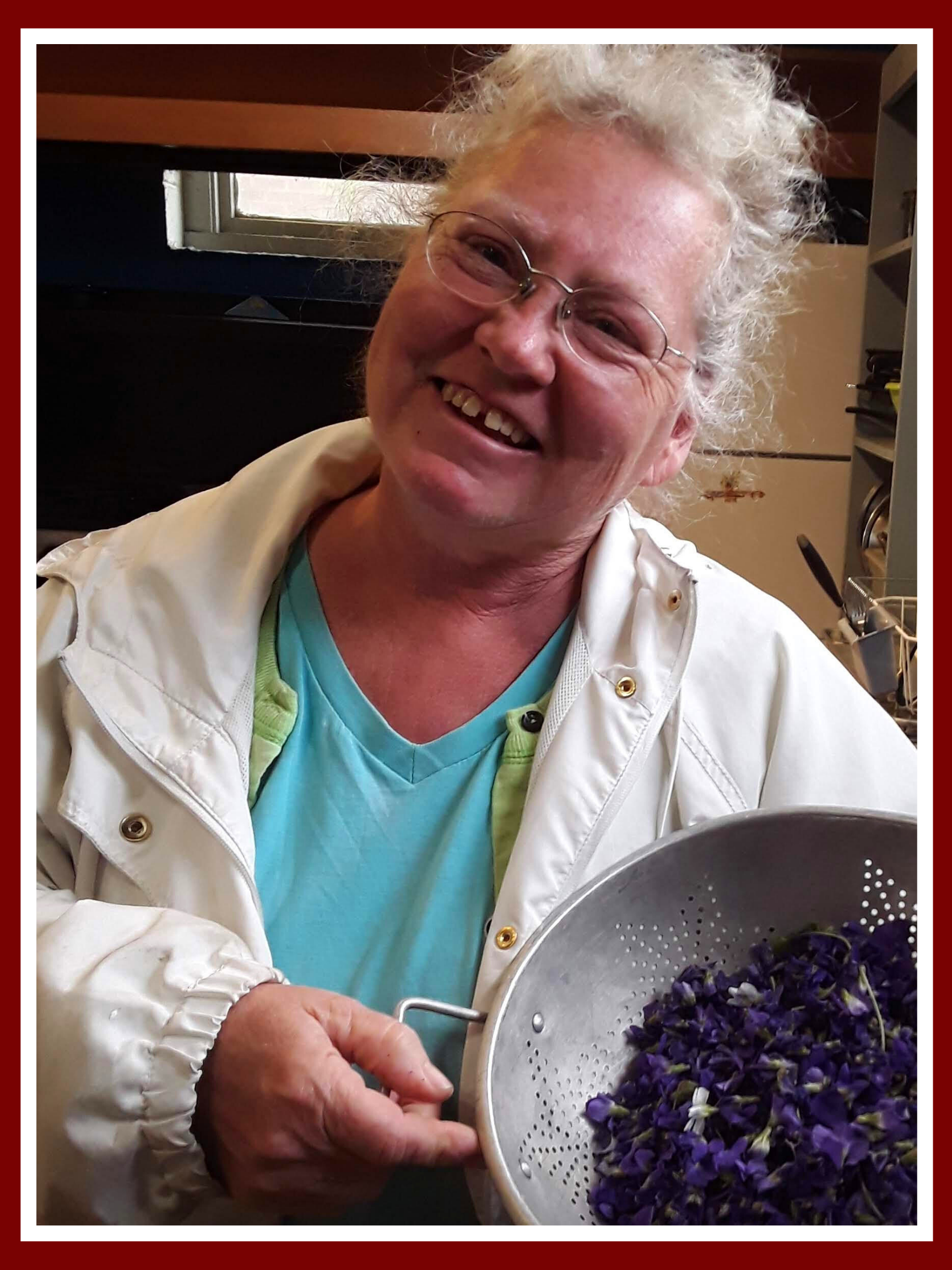 Christine Williams
Panelist
Christine and Bradford Williams have been farming since 2014 but they have been gardening, canning, preserving food for over 30 years. They started in 1989 down this road. They had 5 kids that all wanted to eat every day. At that time, they lived in the city and didn't really know anyone around them that gardened and defiantly no one that canned so they set out to learn it on their own. Fast forward a few years and brings us to where we are today. A road that God has used to teach others what they have learned: gardening, farming, floral design, canning, preserving and marketing through farmers markets, wholesale and retail. In 2019 they moved their farm, Pepper Berries Urban Farm to the inner city of Kansas City to help change the number one worst area in Kansas City, Missouri where they are building Agape Grow Education Center. They are teaching low -income community members how to garden,
cook or preserve food, new urban farmers how to grow in the city and provide an inexpensive kitchen for them to make added value products.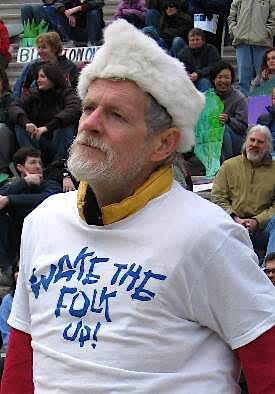 David Yarrow
'Soil Regeneration for Climate Resilience and Nutrient Dense Food'
David Yarrow is an elder Earth advocate, healer and food systems activist who organized NOFA-NY, its "Certified Organic" program, and Finger Lakes Organic Growers Coop.  As holistic healer, David knows the power of food to transform sickness into health, and environmental calamity into natural balance.  It all begins with soil regeneration – the matrix of earthly biology.  In 2013, David began teaching Carbon-Smart Farming as fundamental climate strategy.  Last year, David led installation of a Soil Carbon Sink at Columbia Agriculture Park.  David's vision sees a giant leap beyond organic to a "Nutrient-Dense" food quality standard.