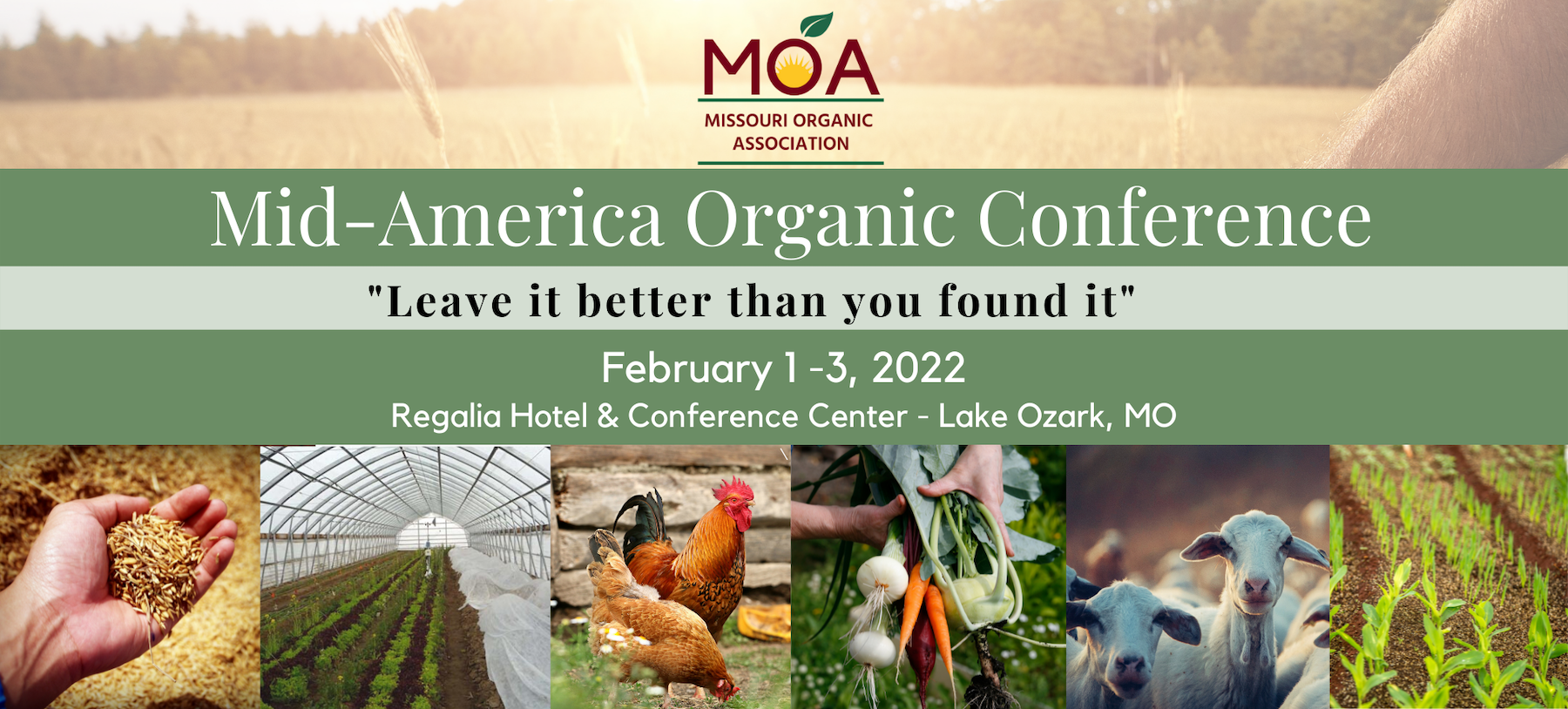 MOA brings you the Mid-America Organic Conference!
The 14th annual Mid-America Organic Conference will be held Tuesday, February 1st - Thursday, February 3rd. After last year's conference was limited due to gathering restrictions, we are excited to once again, bring back our tried and true three days of programming that will be jam packed with educational workshops, inspiring presenters, plenty of great networking opportunities, and more to inspire and empower organic and regenerative farmers, growers, and ag-trepreneurs!  
The 2022 Mid-America Organic Conference will consist of three days filled with national speakers, educational workshops, and networking opportunities to connect farmers across the state. The goal of the conference is to help educate farmers and producers on the value and importance of learning organic principles of production for specialty crops that preserve natural resources and add value to their farming operations. We also strive to educate beginning and existing farmers on successful business practices, including methods of direct marketing, wholesale marketing, and value-added marketing of organic and sustainably grown specialty crops.
This year's conference theme is "Leave it better than you found it." As an organization that was founded by a group of farmers knowing that there was a more sustainable way to grow and produce food, we couldn't think of a more fitting phrase. Every aspect of organic and sustainable farming and production is designed to carry on traditional farming and gardening practices without causing more harm to the environment. We know we have a long way to go but every step we take forward in the sustainable agriculture movement gets us that much closer to building a healthier and safer environment for years to come.
Farmers and growers of all experience levels are invited to join us for these three days of learning and growth! 
Our attendees consistently tell us how much they value the opportunity to speak and learn with other producers in their industry, region and specialty!
This conference never fails to get me excited about a new season!

Great mentors, teachers, and sources of inspiration to connect with prior to season's start.

Interaction with like minded people.

Love the farmers, exhibitors, volunteers & networking.

We made contact with several interested wholesalers.

Farming conferences always get me motivated for the year and MOA delivered. I hope they ask me back.

Thanks for an amazing convention! Learned so much, loved it all! Amazing vendors, presenters, food et al!.

We have been attending the conference for at least 5 years and it keeps getting better and better. I am happy to be involved with this organization. The networking, knowledge and renewed passion that I walk away with each year has been so valuable.
You can choose to register for either the full three days of the conference (which includes a complimentary MOA membership for a year!) or register for any one of the three days, separately. A daily lunch is included with every registration; however, you must be registered before end-of-day on January 26, 2022 to be included in the meal count. 
*Scroll down to the end of this page for information about booking a hotel room with our group rate of $89/night!*
Select one of the options below for a printable PDF of the Sponsorship/Vendor and Attendee registration forms and mail it to the MOA office with a check to: Missouri Organic Association, PO Box 70, Hartsburg, MO 65039
SPONSOR/VENDOR APPLICATION FORM
---
Each year, generous businesses and individuals sponsor the Mid-America Organic Conference. These sponsorships help MOA put the conference on, and we would like to extend a very big thank you to all of our current and previous sponsors.
We are able to continue the MOA conference each year thanks to much appreciated grant opportunities from the USDA!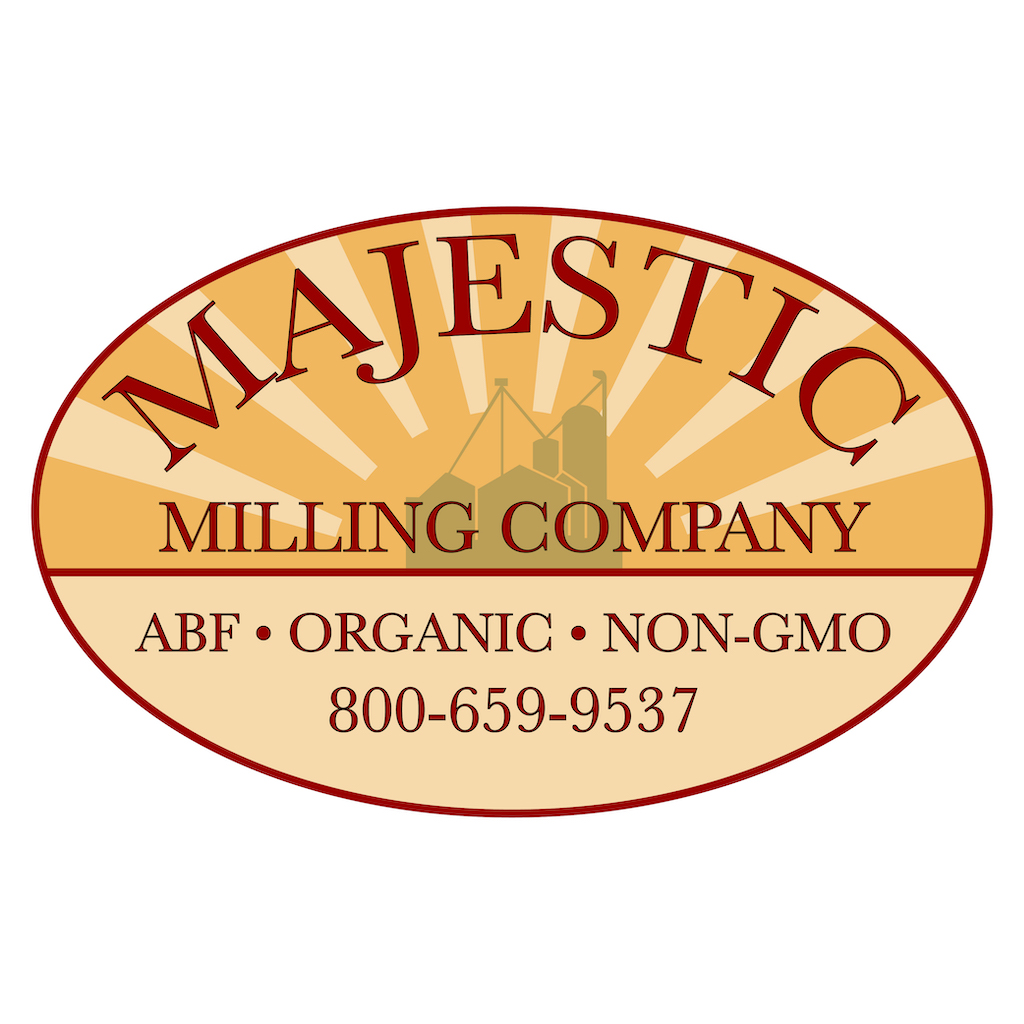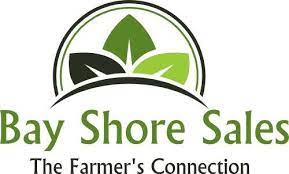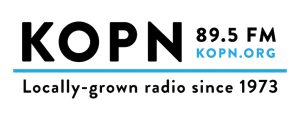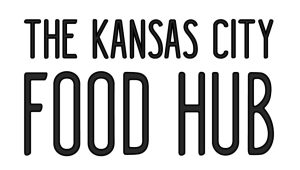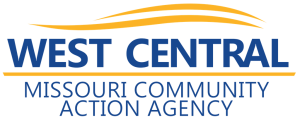 Featured Speakers & Topics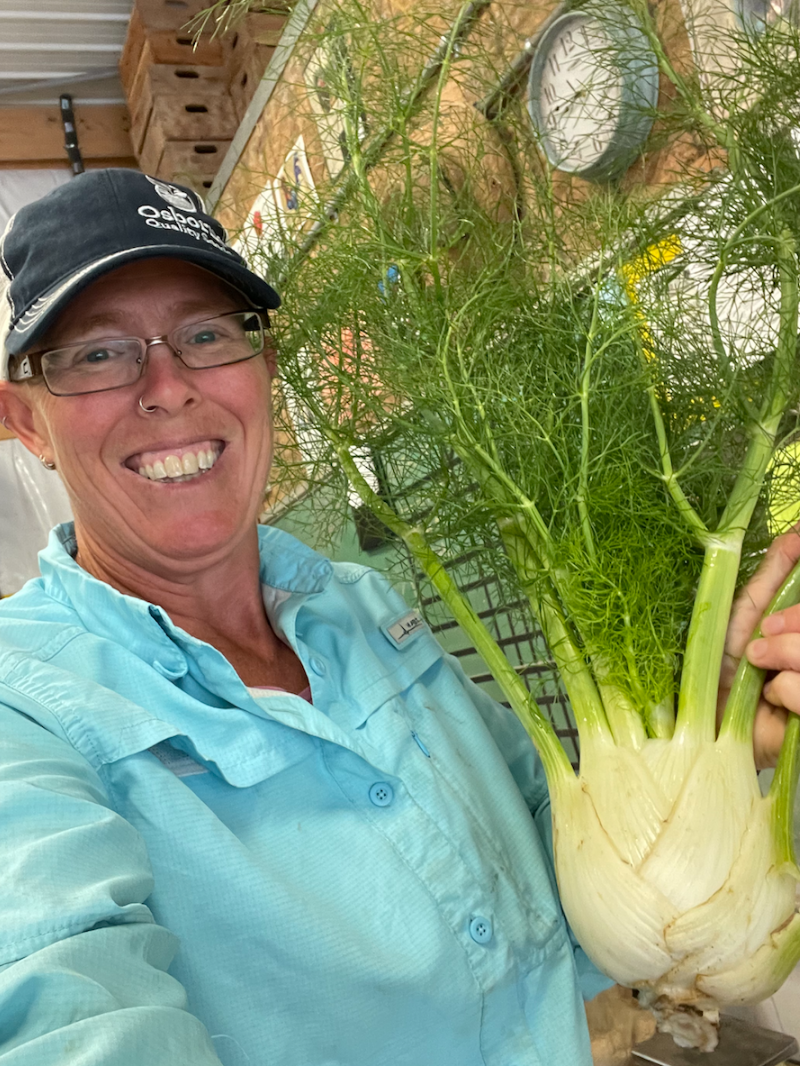 Liz Graznak
---
'High & Low Tunnel Production On A Diversified Year Round Vegetable Farm'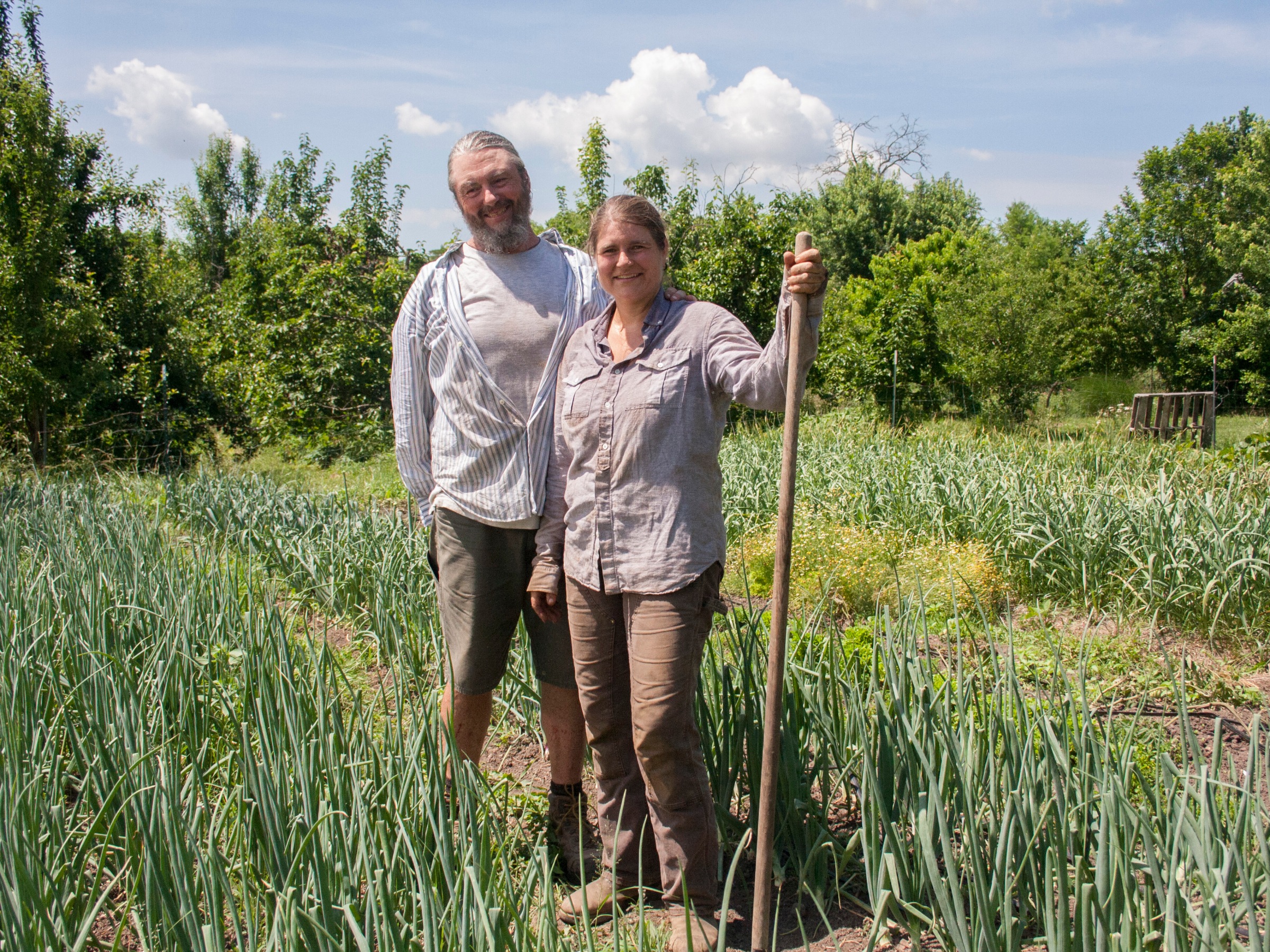 Katie Nixon, Certified Organic Grower
---
'Alternative Sales Outlets for Small Farms: How We Quit the Farmers Market and Still Increased Our Sales'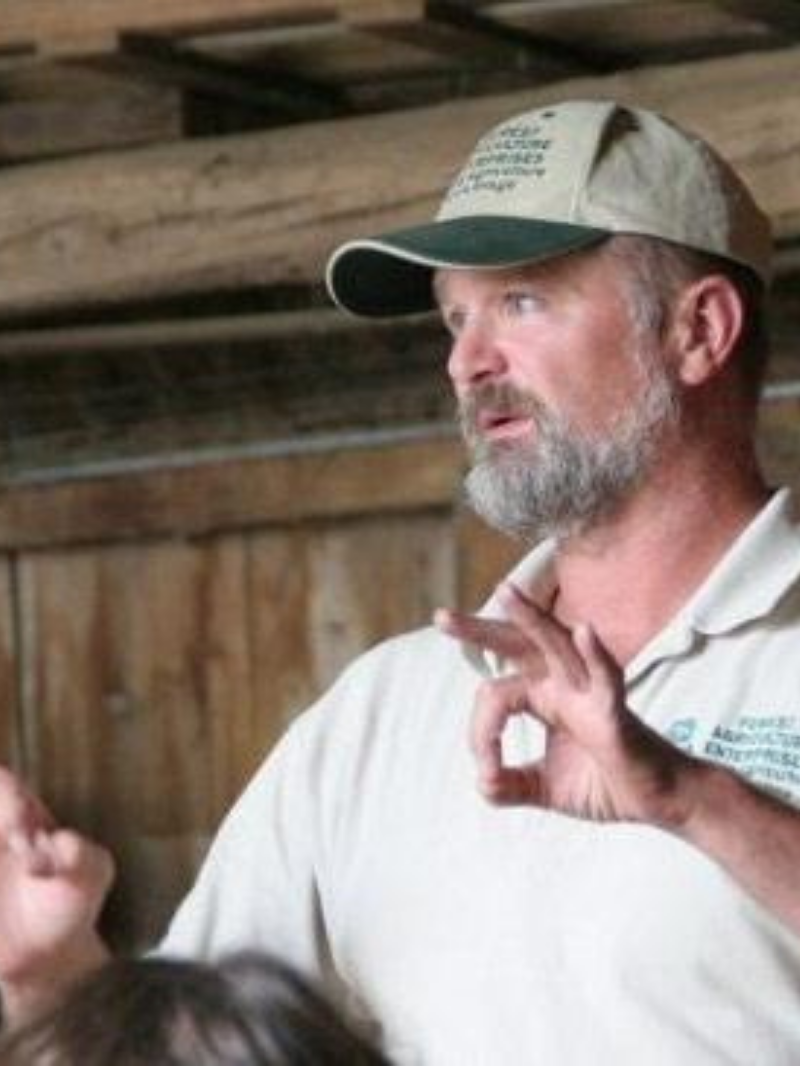 Mark Shepard
---
'The Economics of Restoration Agriculture'
Bay Shore Sales
BigYield.us
Mid-America Food Hub
Midwest Organics
Missouri Grown
Missouri Organic Recycling
Morgan County Seeds
OnMark Certification Services
Restoration Agriculture Development
River Hills Harvest
River Valley Ag Exchange, LLC
Rodale Institute
Location, Lodging & Directions
The conference will be held at the Regalia Hotel & Conference Center located at 250 Racquet Club Dr, Lake Ozark, MO 65049.
A special rate of $89.00 (+ tax) per night for a standard room is available for MOA Conference vendors and attendees. Rooms at this rate are limited, so please make your reservation early! Call (573) 723-3000 and mention the conference or visit THIS LINK and use the group attendee code MOA 2022.
The Regalia Hotel & Conference Center
250 Racquet Club Dr, Lake Ozark, MO 65049